Trim-Tex wishes a Happy 80th Birthday to Walls & Ceilings Magazine, we are excited to share our 48 year history with you!

how many years has the company been in business?
48 Years
who was the founder of the company?
Joseph Koenig Sr.
what was happening historically/economically when the company was founded?
When Trim-Tex was founded in 1969, there was a mild recession that lasted for 11 months with unemployment rates at 6%. Shortly after the founding of Trim-Tex, there was a Truck Strike in 1970 that began in Chicago due to an agreement that would affect 12,000 trucking companies and nearly 450,00 drivers. The agreement would provide truckers a raise from $4 to $5.10. The strike was led by Chicago Teamster locals and the independent Chicago Truck Drivers union for a $1.65 raise per hour. When the vinyl J Bead was invented in 1968 there were 1.5 million housing starts with a rapid increase to 2.1 million in 1971.
would you consider your company to have immediate success or has it been gradual?
The success of Trim-Tex has been gradual and has involved many trials and tribulations. We owe our success to hard work and dedication to improving the drywall industry that was once dominated by metal. Since our beginning, Trim-Tex has had to work to educate contractors and architects on the benefits of vinyl. Vinyl does not dent, rust or mold and can withstand extreme impact. It is our job to educate and show contractors how Trim-Tex products will save them time and money and will prevent callbacks to job sites due to the durability and longevity of our products.
what are some important landmarks in your company's history?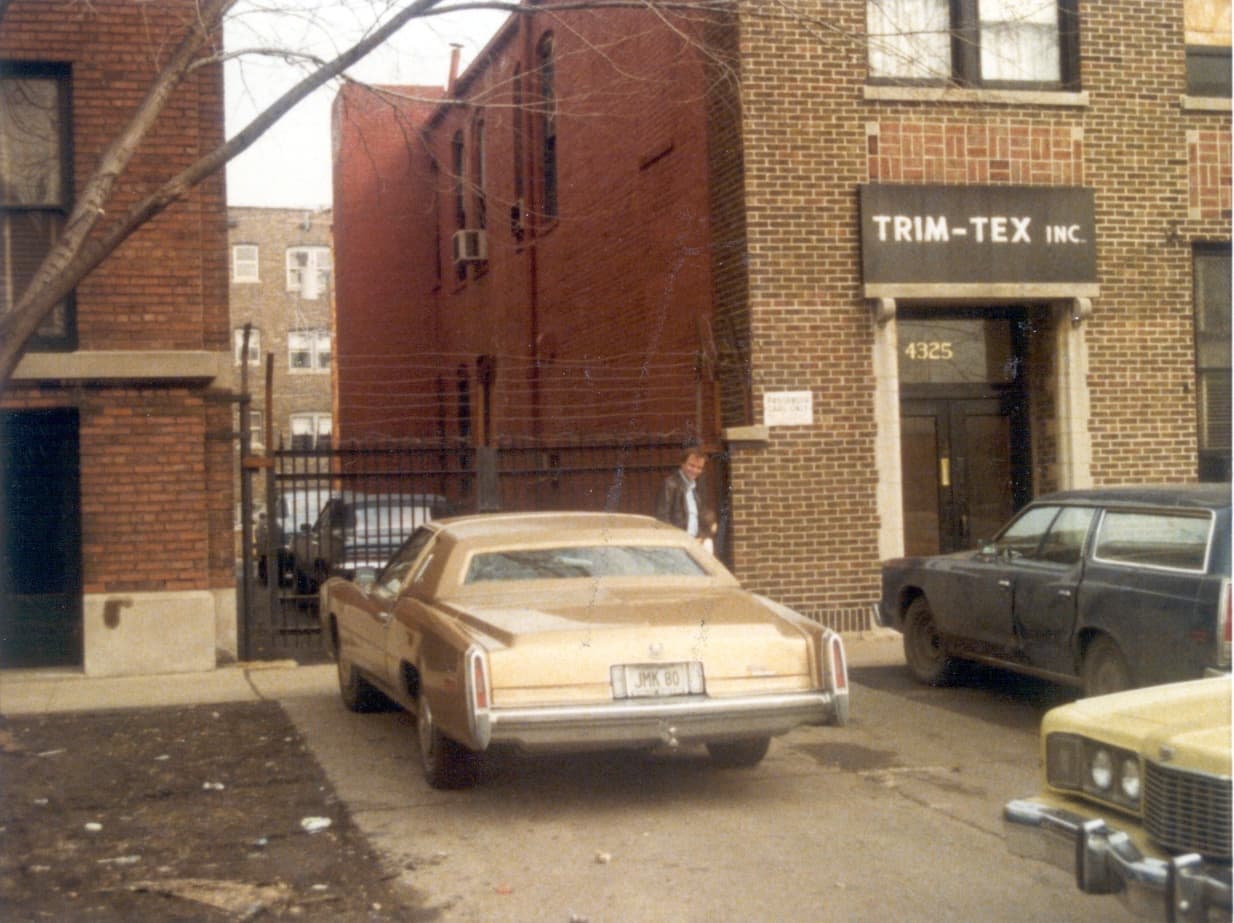 Joseph Koenig Sr. was the first person to successfully manufacture vinyl siding in Trim-Tex .jpg1962 with his company Vinyl Tex. As sales reached 3 million dollars, his company was severely damaged at the hands of arsonists during a riot after the assassination of Martin Luther King, Jr. and crippled by the Truck Strike of 1969. After these incidents, he was unable to buy insurance to restart the company and turned it over to the creditors and the SBA. During the process of bankruptcy with Vinyl Tex, Joseph was already contemplating his next business opportunity and began to manufacture a vinyl drywall J Bead at Vinyl Tex before it was completely shut down. The impact of Joseph's innovation and being the first person in the world to introduce rigid vinyl to the drywall accessory industry in a time when it was dominated by metal, would serve to revolutionize this industry forever. By selling the vinyl J Bead out of the back of his truck in Chicago, Joseph was able to purchase two of his old extruders at the Vinyl Tex Bankruptcy auction and founded a new company called Trim-Tex. Trim-Tex began in a small 1,500 square foot facility in Chicago. Trim-Tex grew steadily in sales from 1970 to 1989.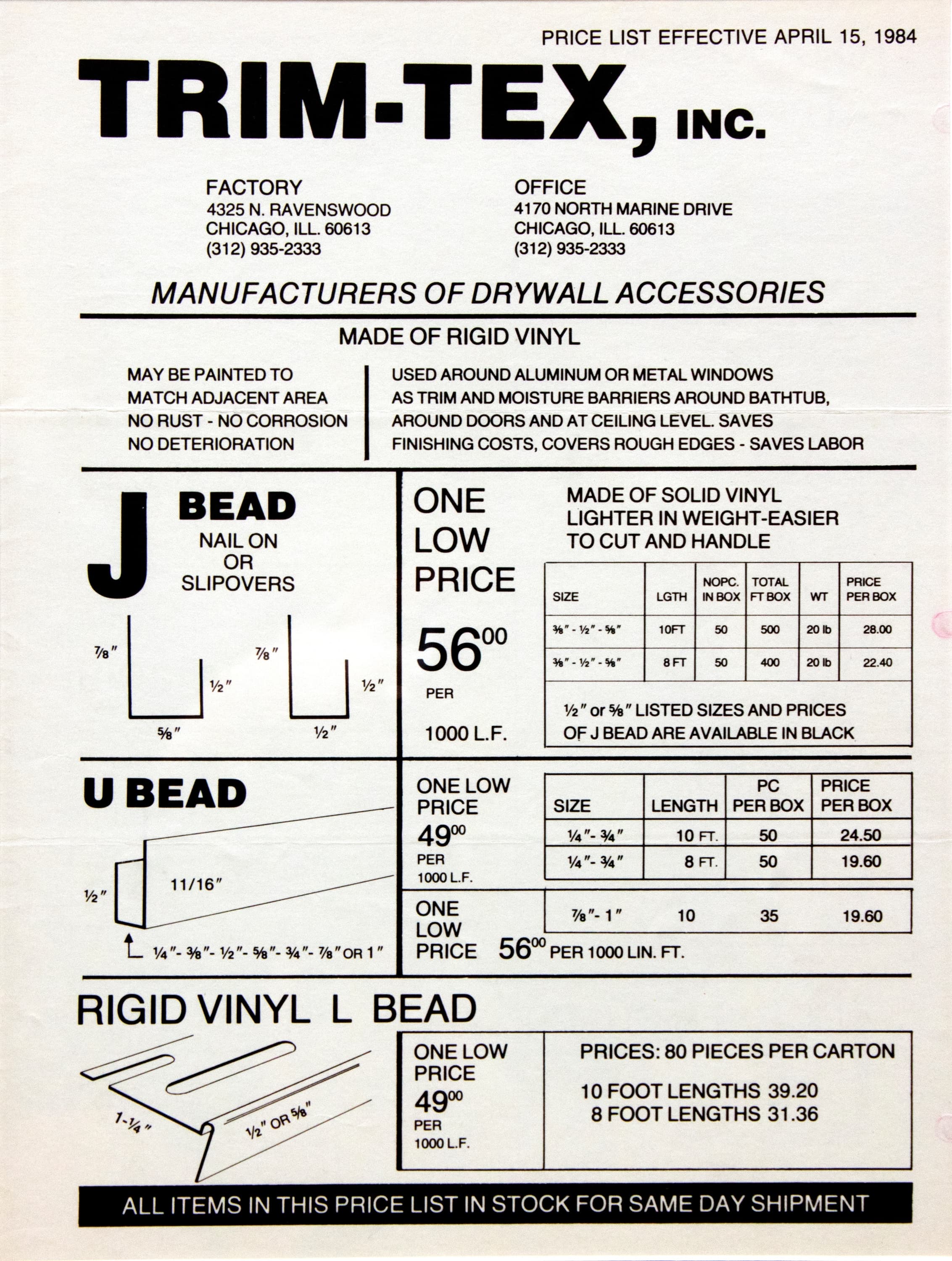 After outgrowing the facility, Joseph purchased a 19,000 square foot building on Ravenswood in 1976. The company expanded to seven extrusion lines producing vinyl J Beads as well as black PVC lawn edging products. Joseph Koenig Sr., attributes the turning point of the company to his son, Joe Jr., who joined his father in 1989. Joe Jr. embraced and expanded his father's vision with the development of four patented products, the Pullaway Pre Mask L Bead, Magic Corner, Hideaway Expansion, and Flex-Grid Angle. In 1990, Trim-Tex relocated to a 63,000 square foot facility in Lincolnwood where the company has since expanded to 270,000 square feet in 2017. Due to our passion, inspiration, and dedication to the drywall industry, Trim-Tex was able to grow from distributing product out of the back of a truck to having an extensive distribution network worldwide.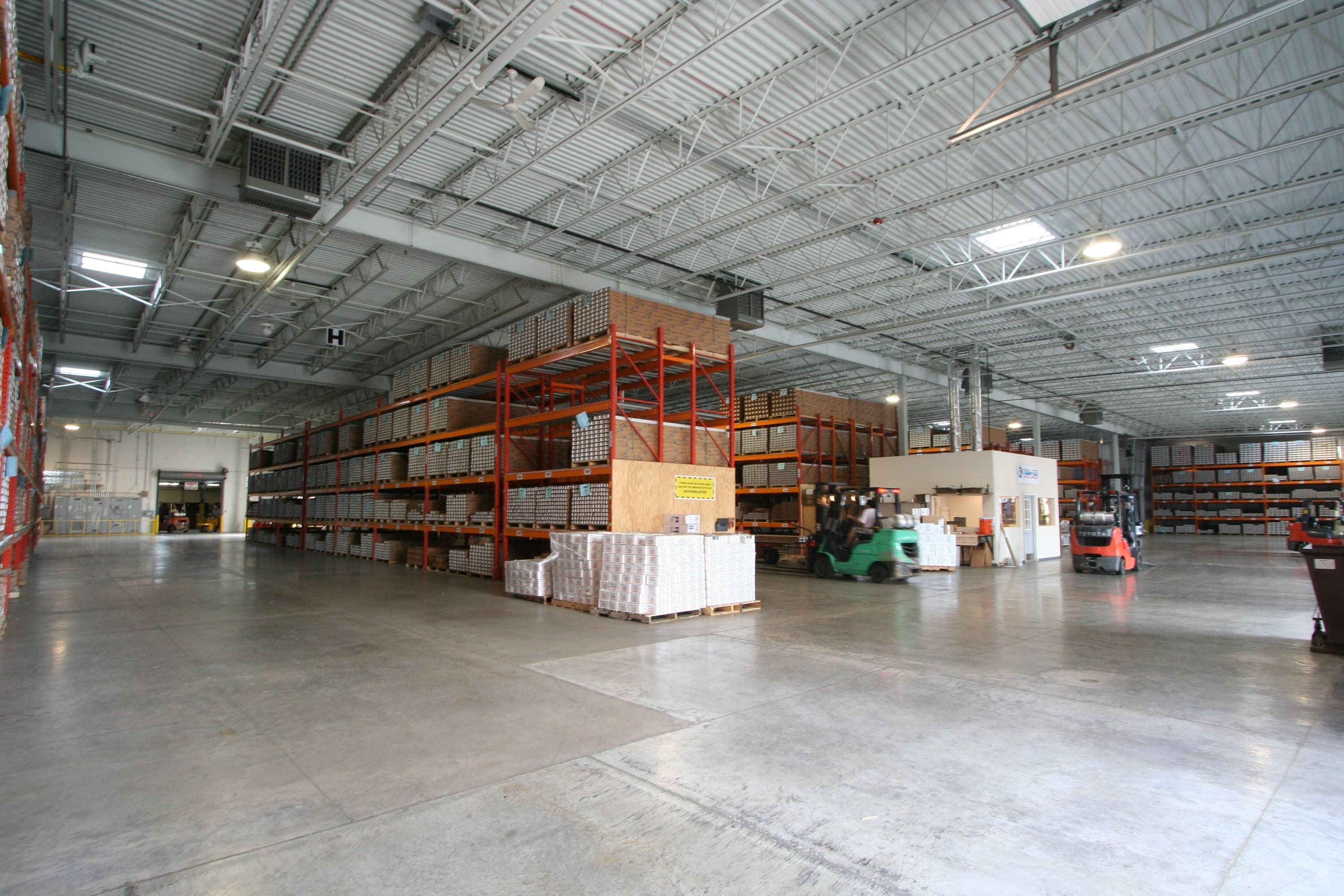 what are important trends/developments you have seen in regarding to new products throughout the years?
The Research and Development team at Trim-Tex observes common drywall finishing problems and then uses our innovative technology to create an affordable solution for our customers. After visiting high-rise buildings with concrete ceilings and unsightly cracks due to movement, Trim-Tex invented Deflection Bead that features a co-extruded flexible gasket that compresses and expands during deflection.

In commercial buildings with runs of drywall longer than thirty feet, an expansion joint is required. Trim-Tex invented Hideaway Expansion Bead that features a low profile mud bump that is less visible and offers vertical and horizontal protection during movement. During job site visits, Trim-Tex observed that the sharp edges of sanding blocks were gouging the wall when sanding. Trim-Tex invented a complete line of sanding blocks that feature a patented radius edge to prevent gouging. The ¾" Bullnose Corner Bead was popular in the Southwest; Trim-Tex created a comprehensive line of Bullnose Corner Beads and expanded the rounded style of corners into other regions. Trim-Tex has been an innovator throughout its history, with over 200 products and 600 sizes and lengths.
what does the future of your company look like?
The traditions and values that founder, Joseph Koenig Sr. integrated into Trim-Tex have been a vital aspect of our business philosophy and will continue to be passed down for generations to come. As Trim-Tex welcomes the third generation of the Koenig family to the business, it is a time to celebrate the success and growth of the company as a leader in the drywall industry. Joseph Koenig Jr., the CEO of Trim-Tex, is incredibly proud to welcome the youngest of his three daughters, Katie Koenig to the company. We take immense pride in remaining a family-owned business and a proud U.S. manufacturer. Trim-Tex will continue to innovate and provide drywall solutions for our customers, allowing us to remain the industry leader for years to come.