There are many components to consider when constructing a multi-family building. When The Raymond Group started their building plans for the 8th and Hope Essex Apartment Homes, they kept two things at the top of their list: deflection and fireproofing.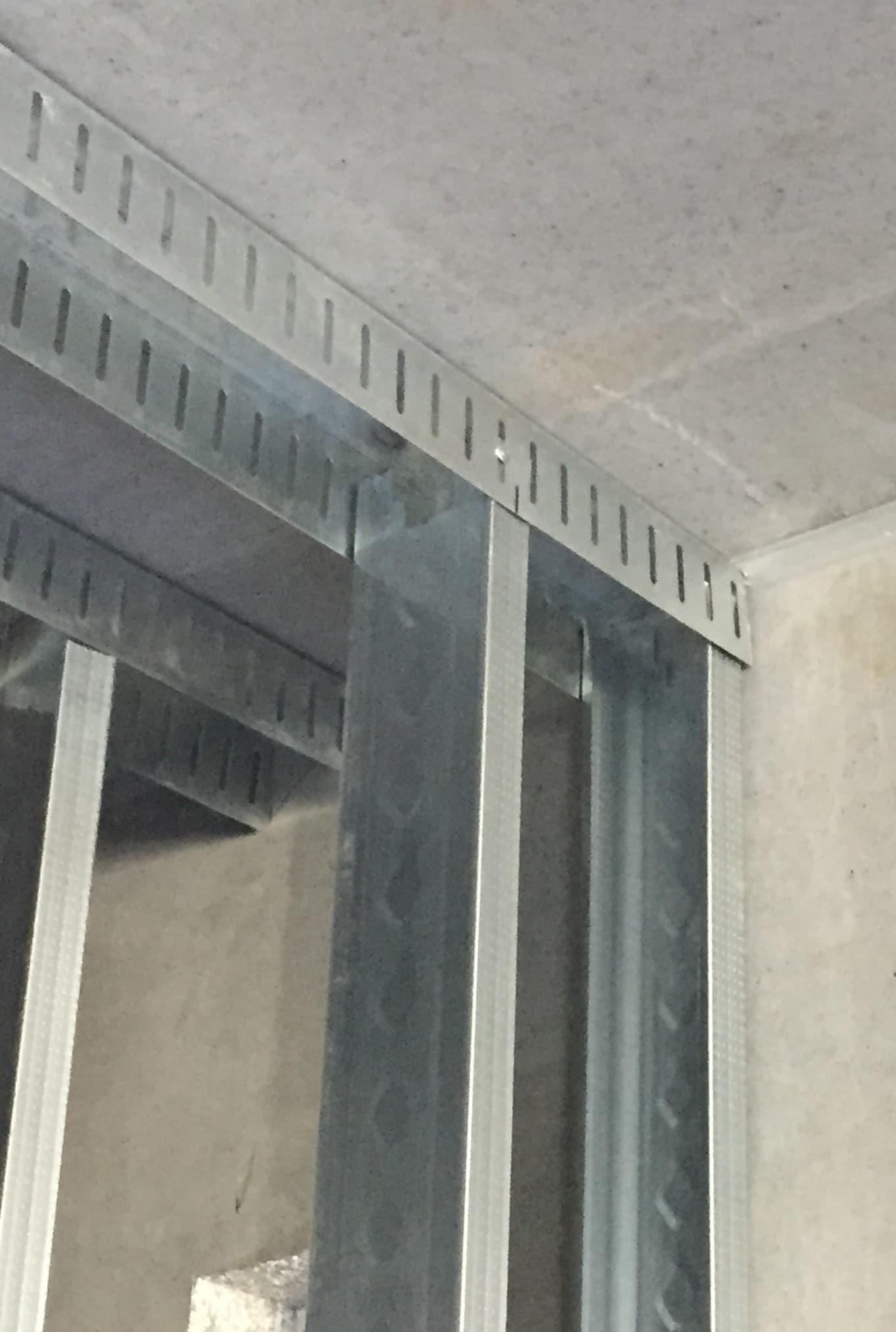 Deflection is a common concern for commercial builders. Deflection is one type of movement that commonly occurs in multistory buildings with concrete floors/decks. Deflection is caused by joist sag or concrete creep that puts pressure on the walls below. Various interior building effects result from deflection movement.
Typically, deflection causes unsightly cracks in the drywall along the inside corners where the wall meets the ceiling. Over time, deflection can worsen causing visual concerns and additional maintenance costs. To prevent deflection pressure from damaging the walls, the top track of the wall is slotted so it can move up and down on the studs. Products that allow room for movement are pivotal when designing a building to withstand deflection.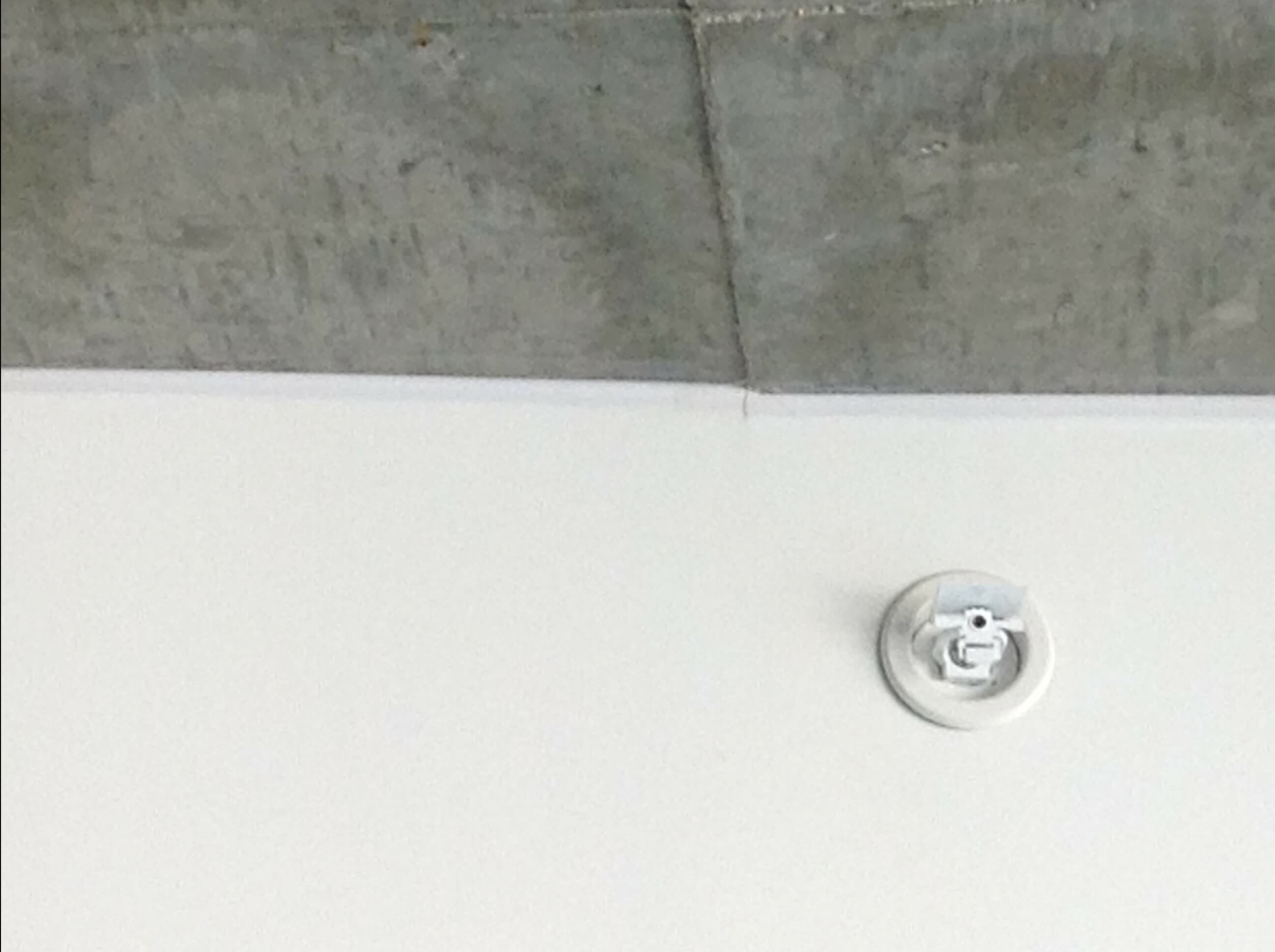 Trim-Tex
Wall Mounted Deflection Bead
does just that – its co-extruded flexible
gasket is designed to compress under deflection, preventing drywall cracks. Deflection Bead is installed at the head of wall detail, and can withstand up to 7/16" of deflection movement. If the floor system springs back up the gasket is designed to expand back up, keeping it tight against the ceiling. Trim-Tex Deflection Bead was created to protect the inside corner from cracks and pressure due to building deflection. The product also features a tear off strip that is removed after installation, allowing the finisher to easily leave a clean straight finished mud edge.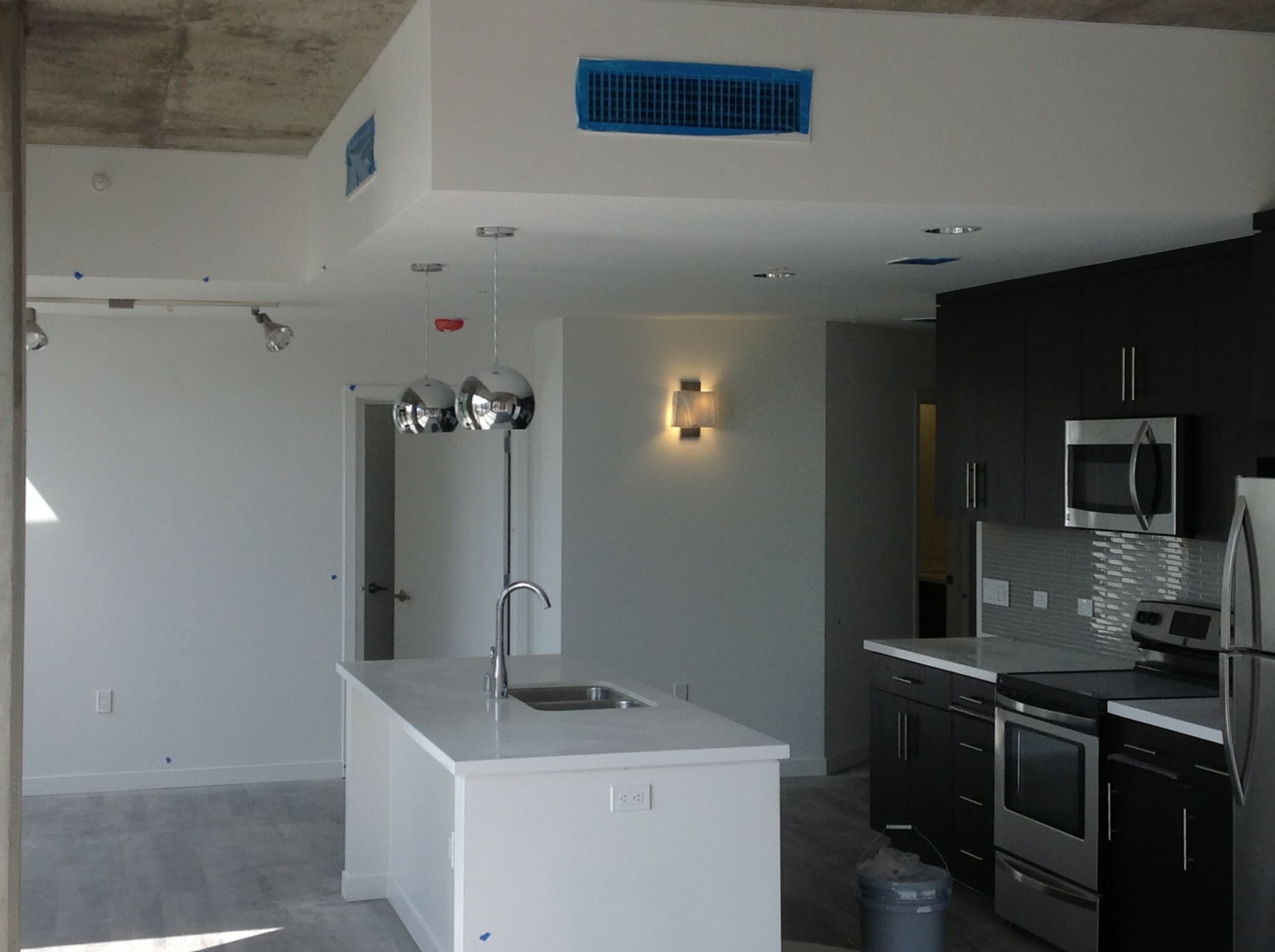 The Raymond Group installed Trim-Tex
Wall Mounted Deflection Bead
throughout the 8th and Hope Essex Apartment Homes to prevent deflection damage. By taking the extra step to install Deflection Bead they have saved the building owners maintenance and upkeep costs for years to come. However, like most apartment buildings, the 8th and Hope Essex Apartment Homes also needed to integrate fire comply with safety and building code. Trim-Tex Wall Mounted Deflection Bead can be used on fire rated and non-fire rated wall systems. Use with
CEMCO FAS Track 1000
to provide Underwriter Laboratories (UL)-rated fire system. UL is a global independent safety science company that tests building materials for both commercial and residential purposes. UL fire rated products indicate to builders and contractors that they are using materials and installation methods that have been tested and designed to keep building inhabitants safe.
CEMCO FAS Track 1000 Slotted is a deflection track that provides fire and smoke protection. The product is fabricated from hot-dipped galvanized steel complying with ASTM A653, and ASTM A1003 Grade 33 Type H for 33 ksi yield strength steel for 33 mils (20 gauge), 43 mil (18 gauge), and 54 mil (16 gauge) with a minimum G40 coating complying with ASTM A924. CEMCO FAS Track 1000 has been tested with UL in accordance with UL 2079.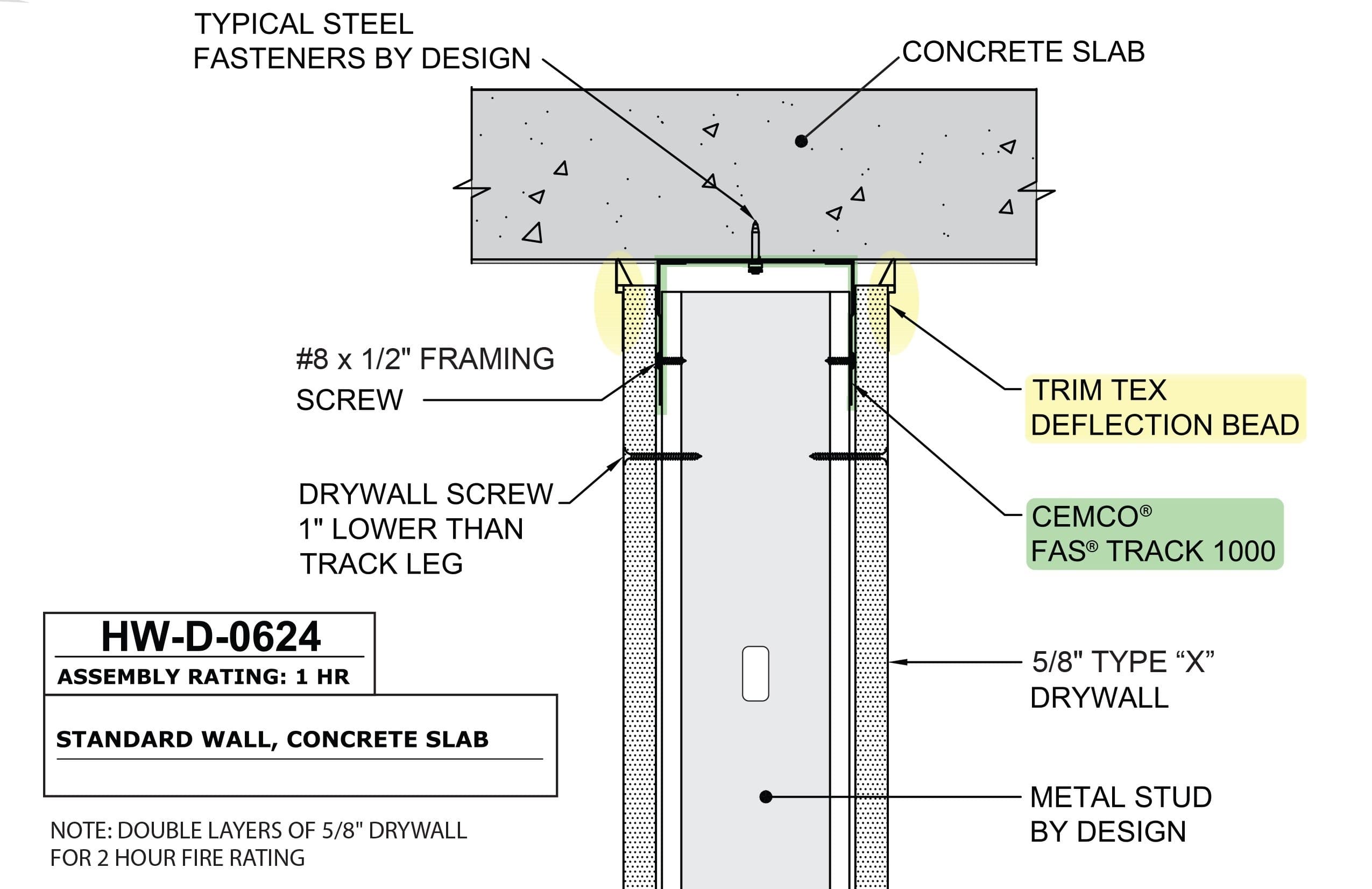 To create deflection protection with the added benefit of fire and smoke protection, install CEMCO FAS Track 1000 between the stud and drywall. Trim-Tex Wall Mounted Deflection Bead then gets applied on the drywall at the head of wall detail. The complete assembly is UL fire-rated to keep the safety of a building's inhabitants a top priority. On your next project, look for the UL-rated or UL-certified sticker.
Request a free sample of Wall Mounted Deflection Bead by adding it to your shopping cart
here
.