Trim-Tex has proudly sponsored Larry "Spiderman" McBride since 1999. We are proud to announce that for the 2018 Top Fuel Motorcycle season, Trim-Tex will continue as the primary sponsor of the talented McBride.
about larry "spiderman" mcbride
Larry "Spiderman" McBride is an 18-time Top Fuel Motorcycle champion and he was the first rider to run under the 6.50 second elapsed time barrier, setting the record of 6.49-seconds in 1991 - a mark which could not be broken for three years. The run of McBride's career came in 1999 at Houston Raceway Park when years of hard work, innovation and fearlessness helped him become the first drag bike racer to cover the track in less than six seconds at 5.99.

In 2012 McBride added another record to his impressive resume when he recorded the quickest pass for any electric vehicle with a 6.94 at 201 mph on the innovative Lawless, a battery-powered drag bike. The project was highlighted on the television show American Chopper.

McBride shattered world records in 2017 with a 5.61 elapsed-time and 258 mph speed at the ManCup Finals at South Georgia Motorsports Park. "It's incredibly fulfilling to see the dream come true," McBride said. That same weekend, McBride and competitor Gustafsson ran the quickest side-by-side race in history.

McBride received the "Spiderman" moniker in 1980 at the NHRA U.S. Nationals when an announcer commented on his trademark riding style of "crawling" around on the bike to keep it in the groove.

For more information visit McBride's website or follow him on Twitter or Facebook.
2018 Race Schedule
April 6-8- Manufacturers Cup (South Georgia Motor Sports Park)
June 1-3- Manufacturers Cup (Rockingham Dragway)
July 13-15- Manufacturers Cup (Dragway-42)
July 27-29- XDA Bike Fest (Maryland International Raceway)
September 14-16- Manufacturers Cup (GALOT Motorsports Park)
November 15-18- Manufacturers Cup (South Georgia Motor Sports Park

For schedule and event information visit
http://www.larrymcbride.com

trim-tex racing history
Trim-Tex has a long standing tradition of motorsports excellence dating back to 1999, read more about our racing legacy here.
2017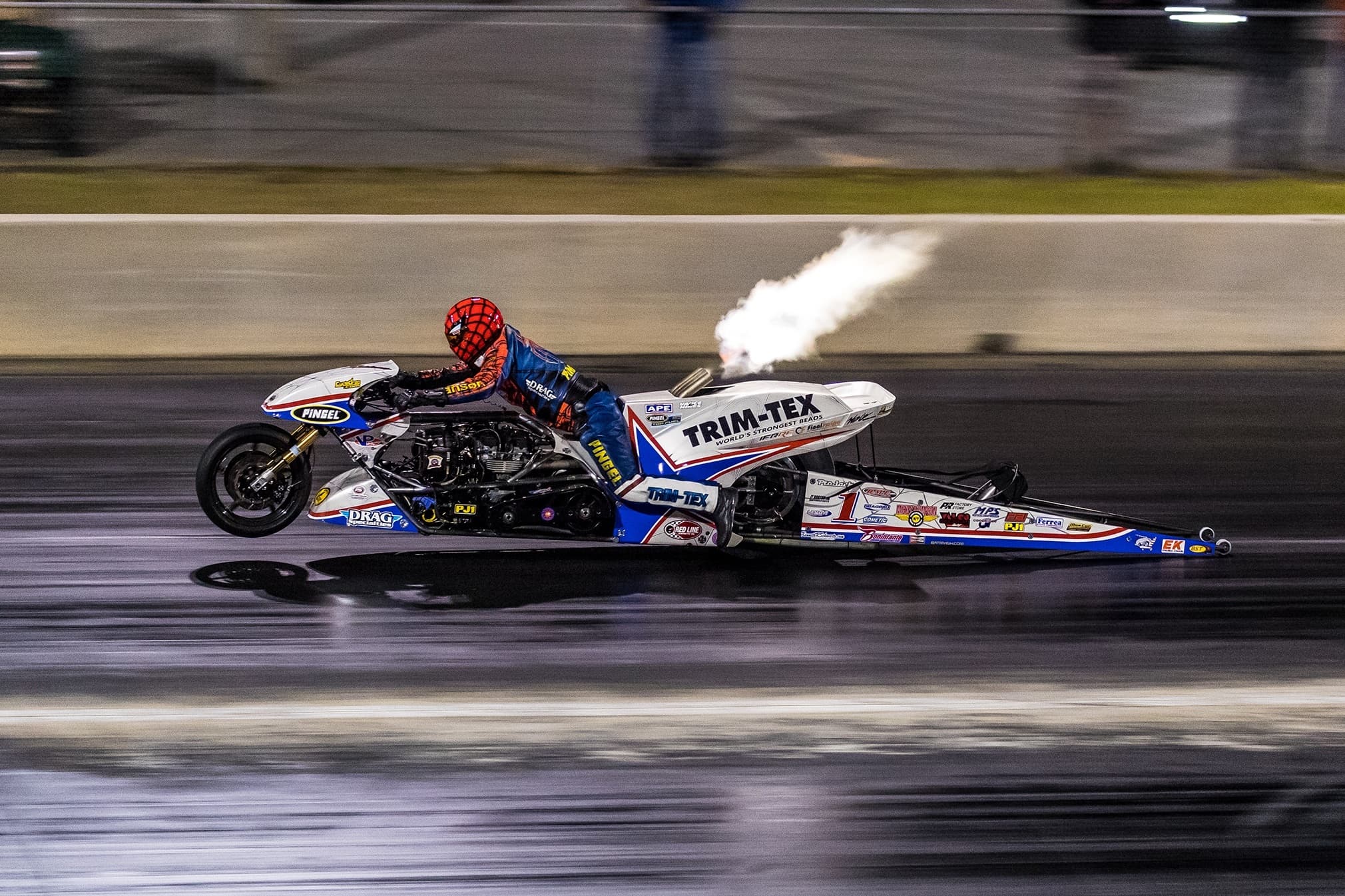 Larry "Spiderman" McBride shattered world records this season at a speed of 258 miles an hour, leading to his 18th Top Fuel Championship. As a sponsored athlete, Ian King from the United Kingdom, was able to compete in the Manufacturers Cup for Top Fuel Motorcycles in the U.S. 22 year-old, Trent Hindman, won the Lamborghini Super Trofeo World Championship along with the North American Championship in Italy. Josh Bilicki, also 22-years old, had his rookie debut in NASCAR and conquered the grueling 25 Hours of Thunderhill winning the E1 Class with Trim-Tex Owner, Joe Koenig. Joey Gladstone had a strong rookie year in NHRA Pro Stock Motorcycle leading to exciting sponsorship opportunities from other corporations for the 2018 season. By providing athlete sponsorship's, Trim-Tex is able to help aspiring athletes advance in their careers.
2016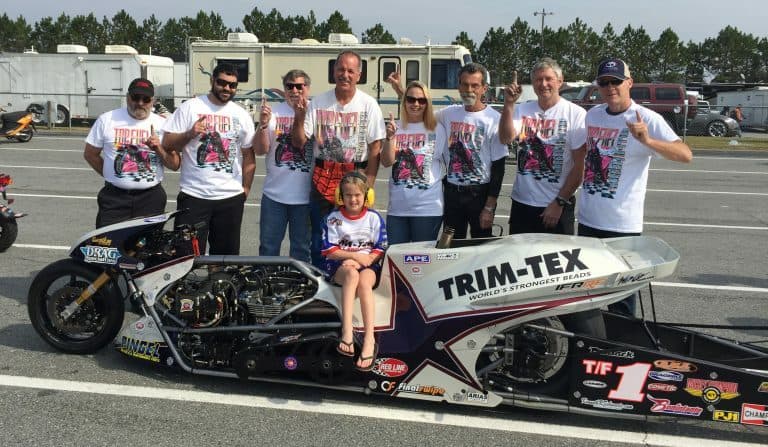 The 2016 race season was full of excitement as Larry "Spiderman" McBride won his 17th Top Fuel Motorcycle Championship. No. 12 Bodymotion driven by Trent Hindman and Cameron Cassels took third place overall for the Continental Tire Sportscar Challenge Championship. The Trim-Tex Mazda MX5 completed the 25 hours of Thunderhill with drivers Joe Koenig and Josh Bilicki.
2015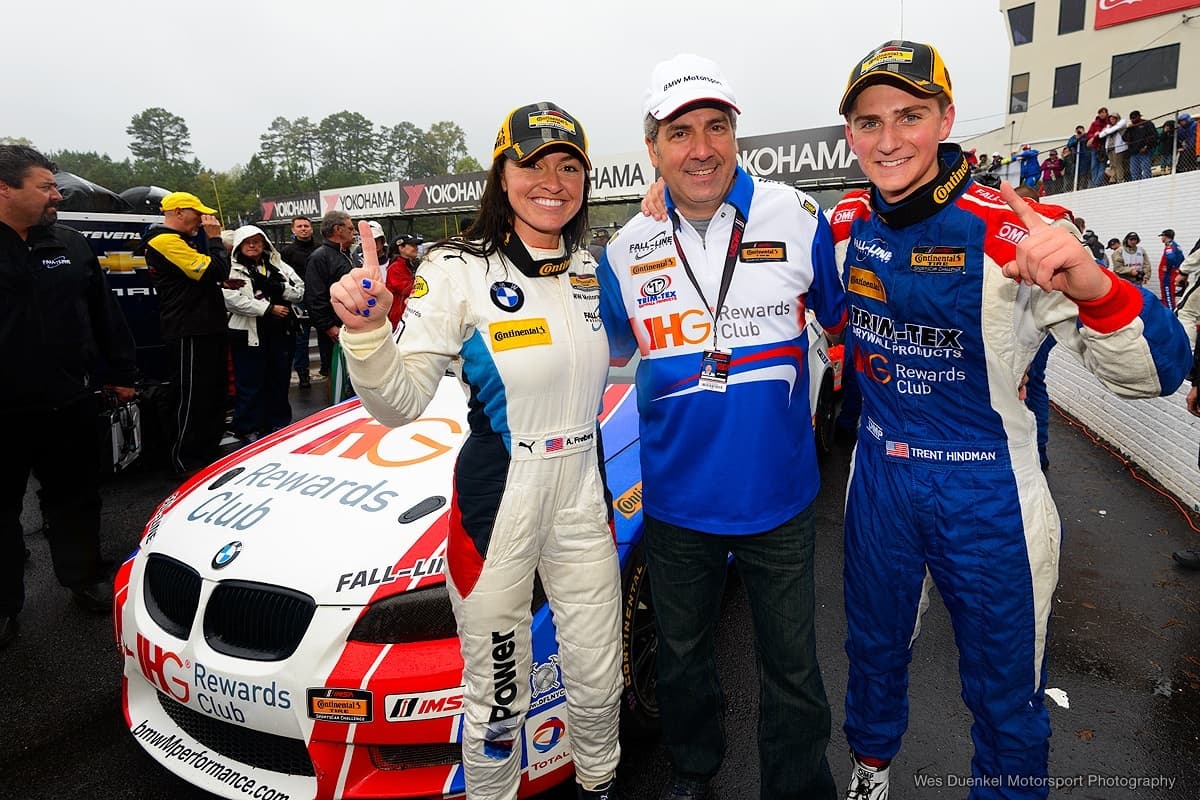 The 2015 race season ended successfully for the Trim-Tex race team. Ashley Freiberg and Trent Hindman took first place at Road Atlanta, the final race of the season. Other season highlights include having two Trim-Tex cars at Road America & Circuit of The Americas. Josh Bilicki made an impressive IMSA debut at Road America in the Trim-Tex car where Bilicki led eight laps. Read the full 2015 race recap.
2014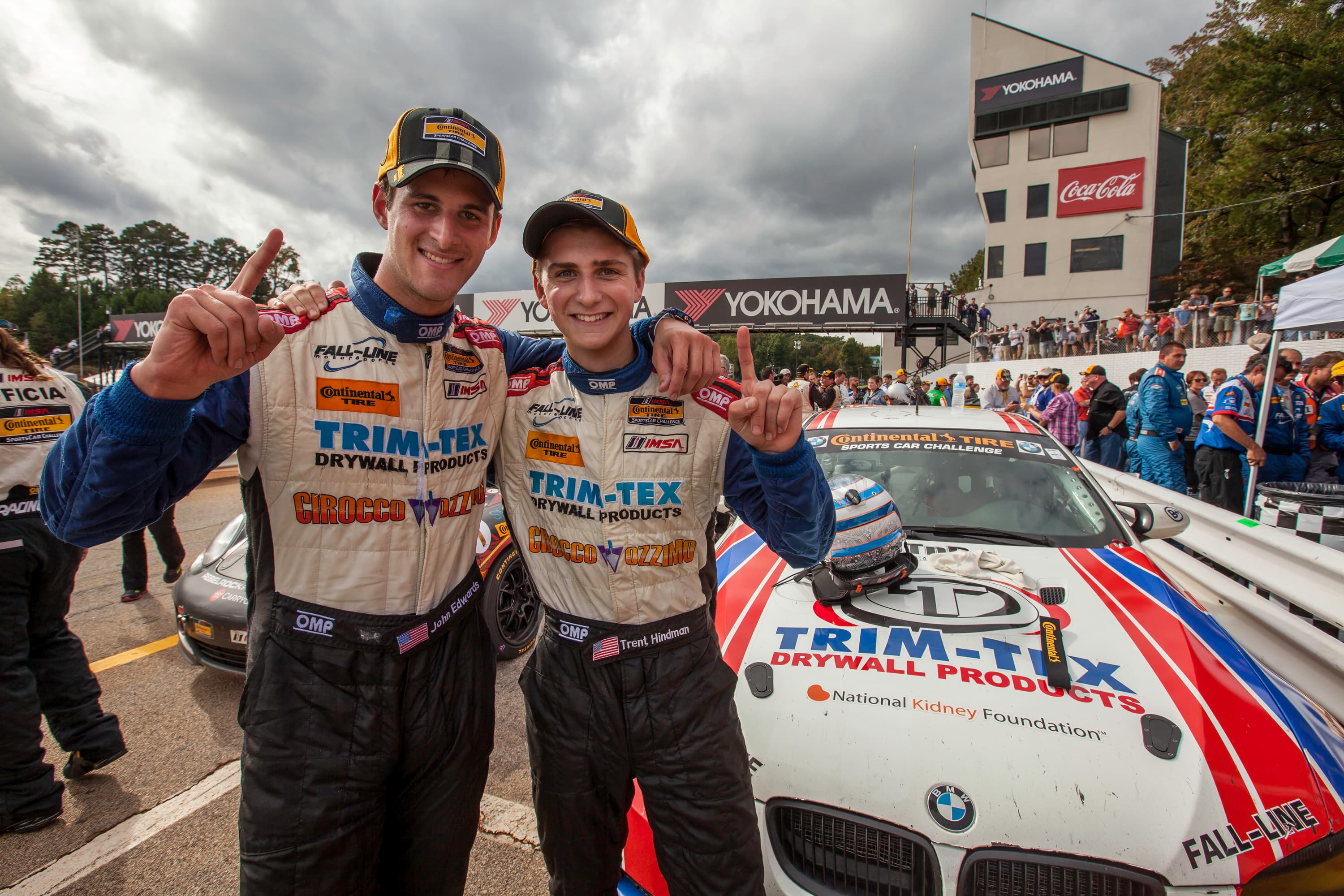 The 2014 race season was an exciting time for Trim-Tex racing. The No. 46 Trim-Tex BMW M3 driven by John Edwards and Trent Hindman became the Continental Tire SportsCar Challenge Champion, winning the GS title.