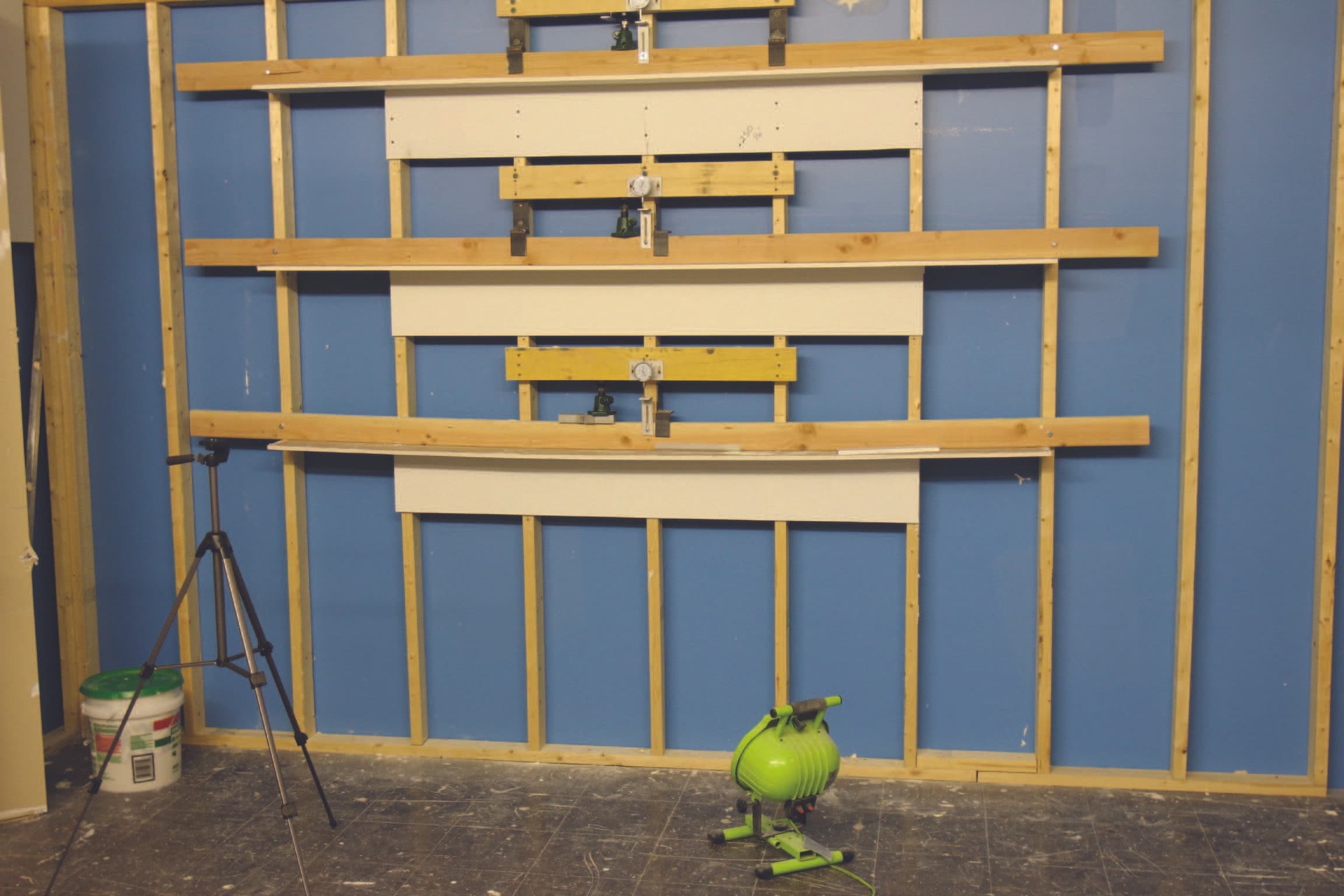 Some people may claim it seems too good to be true, but if you've ever worked with Trim-Tex products you've probably seen the high level of quality and performance of Trim-Tex on your job sites. For those who haven't had first-hand experience with our products or for those wanting to know more, as promised in our "Manufacturer's Spotlight" in Walls & Ceilings Magazine, here is a behind-the-scenes look at our commitment to product testing. It is something that we believe sets our products apart from the competition.
A family owned business, we here at Trim-Tex have spent over 48 years building excellence through innovative products, great customer service, and USA based manufacturing. Fueled by passion, we have always pushed innovation, introducing vinyl into the drywall business. We value our customers, our people, our product quality, and the aesthetics of your interiors.

When we assert that our products are the best on the planet, we have plenty of evidence to support it. We have invested in continuous product testing at our facility in Lincolnwood, IL performing a variety of rigorous stress tests. Our experienced team of field installation specialists and engineers spend countless hours working to get products just right.

We do testing both for new product designs as well as for optimization of existing Trim-Tex products. We over-stress our products to identify failure thresholds, and perform meticulous tests to improve expansion and product longevity. Our newly released USA made sanding pads had to beat out the performance of other pads in numerous tests. For us it wasn't just about finding a USA manufacturer, it was about finding the best performing sanding pad. Below you can see a clip of the rigorous testing to ensure they can withstand continuous heavy use without failure.

When it comes to product strength, Trim-Tex is second to none. Watch as we heavily strike finished corners made with eight total beads by both Trim-Tex and competitors. The four Trim-Tex beads do not suffer any impact damage. In this case, our Mud Set Bullnose doesn't even suffer from paint damage. The Trim-Tex Rigid Corner Bead is undamaged and requires only a simple mud patch repair, which can be applied in seconds.

Giving the competitors a fair chance, our demonstrator attempts to repair the damage to a few of the competitors' beads. In the case of a paper-faced metal bead, the appearance is improved a little. He hammers it straighter and applies a mud patch. However, the paper is still loose underneath, creating an area that will blister after painting. The only effective repair for this metal bead is full replacement, which would cost more time and money.

When it comes to engineering solutions to long-standing building issues, it's not enough to just be innovative; performance and durability are also an important factor. Watch as we demonstrate this in action as a jig exerts pressure on Wall Mounted Deflection Bead, compressing the bead up to 7/16" to simulate the stresses of building movement. The Deflection Bead utilizes a gasket that compresses and re-expands, able to alternately move up and down as needed. Our research and design team went through over 15 iterations of deflection bead before the final profile was selected.

Whether you're looking for outside corner beads, building solutions such as deflection bead, or any of our 200 plus products, you can have full confidence in our product's performance. If you're still not convinced, visit our Design & Training Center and see firsthand the high level of performance we demand from any product backed by the Trim-Tex name.