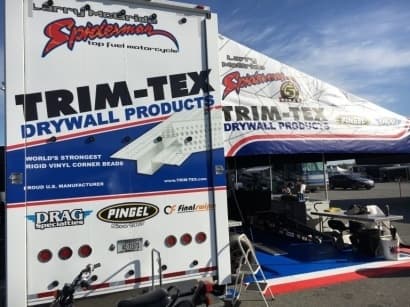 Successful motorsports marketing can have a tremendous impact on image.

For years, when race fans saw DuPont products, they thought about NASCAR icon Jeff Gordon just as much, if not more, than they thought about paint. For drag racing fans, Castrol GTX will always be synonymous with the legendary John Force, much like fellow all-time great Kenny Bernstein will always be associated with Budweiser. As of late it seems Red Bull is rising to fame for its involvement in racing the same way it rose to fame for its energy drink.
Through primary, associate and personal athlete sponsorships Trim-Tex is carving out an impressive motorsports legacy which includes championships in NHRA Pro Stock Motorcycle, IMSA Continental Tire Sports Car Racing and multiple titles in Top Fuel Motorcycle racing.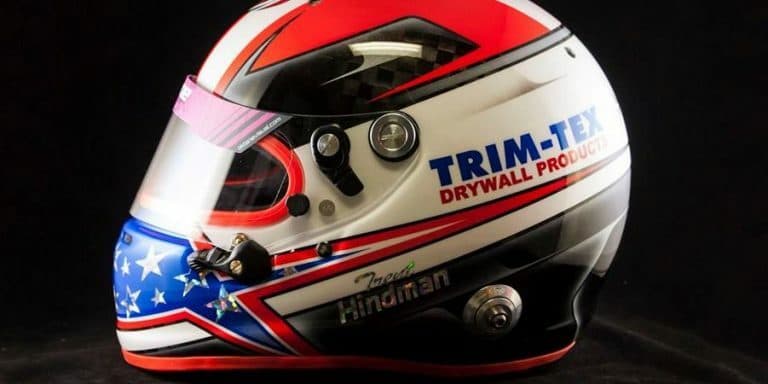 Trim-Tex Drywall president Joe Koenig was asked how he felt about his industry-leading company becoming known for motorsports excellence the same way it's known for having the finest vinyl drywall products in the world.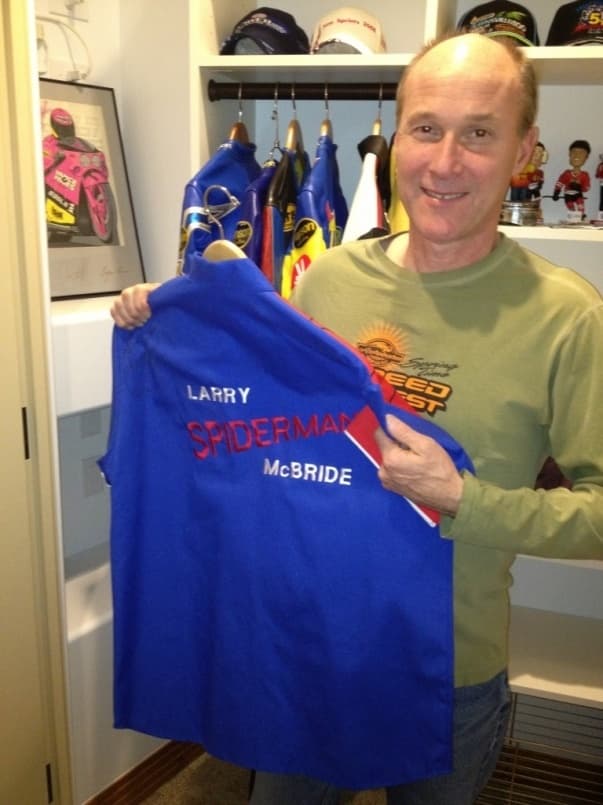 "We have had a lot of fun. I don't have enough time to open a speed a shop or anything, but I like that people outside the construction industry are getting to know us as a successful company that is passionate about motorsports," Koenig said. "When we get involved, we win championships. We love winning and I enjoy bringing my dealers and their customers out to the races."

As a competitor himself, Koenig nearly became the first to put a Pro Stock Motorcycle in the six-second zone with a run of 7.02, establishing a long-standing AMA Prostar record in 2002.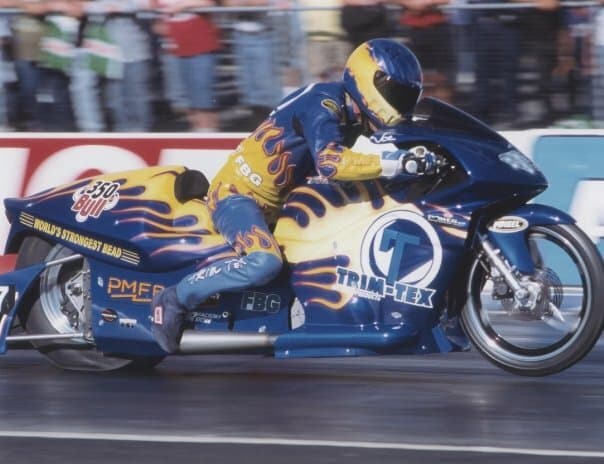 It seems the highly-competitive Koenig has always had an eye for talent.

Koenig has long been a supporter of Larry "Spiderman" McBride, helping the Top Fuel legend amass 15 championships, world records and dragbike racing's first ever five-second run. For the debut of McBride's new masterpiece of a motorcycle this season, Trim-Tex upped their involvement with the Spiderman, becoming the teams primary sponsor.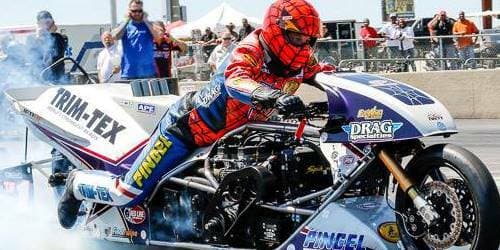 "I like to help. To get a program of this caliber to the next level with a brand new motorcycle, every bit of financial support is important," Koenig said. "But Larry doesn't need me to be successful, he and his team provide the talent, the passion and all of the hard work. He is a 15-time champion." " All of his sponsors provide financial and product support, and vicariously we are along for one fast ride."

"For 2016 to debut a new machine and have a large deal with a corporate sponsor is a dream come true" McBride said. "It's been a great relationship ever since 1999 when Wayne and Donna Pingel introduced me to Joe. It's more of a friendship than a sponsorship. Being involved with Team Trim-Tex is an honor."

Read the entire article at Cycle Drag...