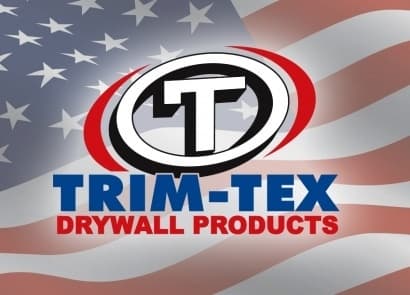 Since our beginning over 45 years ago, we have proudly manufactured Trim-Tex products on American soil. We believe that it is our responsibility to not only consistently create the highest quality products, but also to keep our products made in the U.S. Historically, American manufacturing has been the lifeblood of this country and we are proud to continue the tradition and employ a diverse community of Americans. 

When Trim-Tex was first established in Chicago in 1969, all products were manufactured on one of our two extrusion lines in a six car garage in an alley under Chicago's Elevated Tracks. Over the years we have grown, relocated and expanded our product offerings, but one thing has stayed the same – our commitment to U.S. manufacturing. Now, Trim-Tex manufacturing facility is a massive 225,000 square foot building with 49 extrusion lines in Lincolnwood, Illinois. "We take U.S. manufacturing personally," said Joe Koenig, CEO of Trim-Tex. "Trim-Tex started as a family business and it's always been important to us to keep our products American-made." We are proud to say 98% of Trim-Tex products are manufactured here in the United States.

In an effort to maintain our commitment to USA made products, we made a conscious effort to design not only our corner bead but our line of accessories such as the Black Widow Sander so it could be tooled and manufactured in the USA. However, we were not able to easily find a U.S. manufacturer for our 560 Sanding Pads. After sending the manufacturing overseas and experiencing quality control issues, we found that the same United States manufacturer that makes our sanding blocks was able to create the 560 Sanding Pads. After many rounds of testing, we were able to create a sanding pad that included the technology that allows the abrasive to be bonded directly to the pad, which is a great innovation over our prior sanding pads.




Everyday we see firsthand the positive effects of manufacturing in the United States. We create a better quality product since we know exactly what is going into our corner bead. Our products are manufactured just steps away from the CEO's desk. Keeping our manufacturing in America also allows us to act responsibly. Our corner beads are produced with at least 70% recycled content and 99% of our vinyl waste punch outs are recycled back into new products. For customers, keeping manufacturing in the U.S. provides short lead times and ensures that we are always 100% in-stock. We are proud of our United States manufacturing practices and are committed to keeping Trim-Tex American-made.