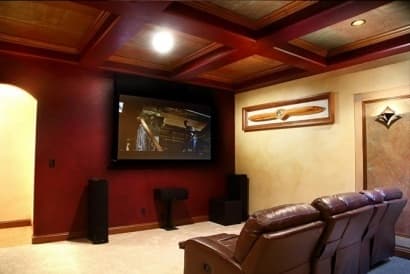 2015 Drywall Artist of the Year Sheldon Hawks takes pride in pushing the boundaries of the drywall industry. Instead of working on the same type of projects each day, Hawks views each job as an opportunity to display the homeowner's personal style and exercise his own creativity. "I have always looked at the construction trades and especially drywall as an art, there are so many things that you can do," Hawks says. "I like a challenge and am always looking to learn and try new things." 

Hawks got his start in the drywall industry when he was just 16 year olds. After being exposed to other trades, like framing, tile and concrete, Hawks opened his own company, Tom A Hawk Drywall, in 1999. Since then, Hawks has been interested in finding innovative ways to keep his company cutting-edge. Early in his career, Hawks
was fortunate to work with builders that encouraged him to push the envelope and explore new ideas. Today he lives by that thinking and creates beautiful works of drywall art. Some of Hawks' recent drywall art includes custom range hoods made out of drywall. These hoods add unique and beautiful accents to kitchens and are made entirely out of drywall and vinyl bead.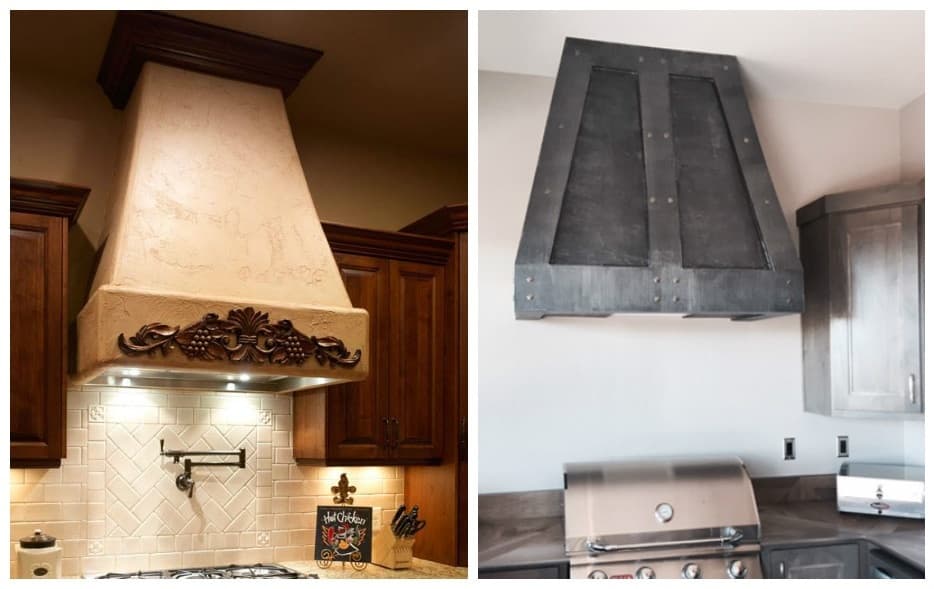 Although Hawks has created drywall art for many years, he did not first use Trim-Tex products for their ability to help him craft drywall art, but instead for the functionality of Trim-Tex Magic Corner. The soil in Hawks' native Colorado causes a lot of movement in homes, which makes Magic Corner Expansion Bead the ideal product since it has a rubber center channel that works to absorb building movement. "I wanted something that moved with the home, plus [Magic Corner] creates straight lines that look clean to the eye," Hawks says. After using Magic Corner, Hawks discovered the wide variety of products offered by Trim-Tex. His first job using Trim-Tex decorative bead was with Chamfer Bead to create distinctive corners in a custom home. Since then, Trim-Tex has become a staple for Hawks. "My favorite thing about Trim-Tex Beads is that I do not have to warranty repair to the face of the bead like metal beads"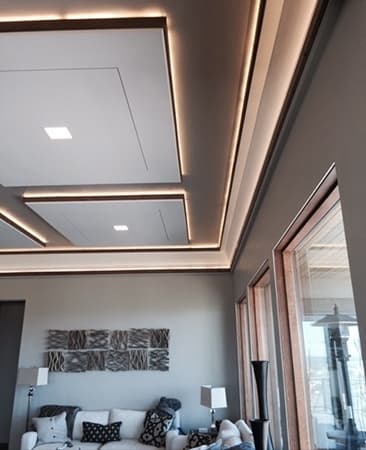 Nowadays, Hawks expertly uses Trim-Tex beads in his drywall art designs. He believes that every job should reflect the owners and does a lot of research using the internet, magazines, books and by looking at different architectural styles to come up with individual designs. While working on a custom home for Zag Built, Hawks created unique ceiling panels and accented the panels with Trim-Tex L.E.D. Bead, Trim-Tex Reveal Beads and Trim-Tex Chamfer Stop. Each of these beads were carefully considered and chosen because they provided maximum visual impact. 

While getting to know Hawks, it is clear that he embodies the spirit of the Drywall Artist of the Year Contest. The contest was originally created ten years ago to bring awareness of the opportunities drywall art offers to the trade and to create a platform to display the endless possibilities that can be created with Trim-Tex products.

Trim-Tex is confident that as long as there are hardworking drywall artists like Hawks, the trade will never die. "I will always keep pushing," Hawks says. "I was never meant to go to work and do the same thing everyday. Why not change things up a little bit, make work more challenging and exciting - if this is my trade I should make it something I enjoy."

Hawks is an incredibly talented drywall artist and Trim-Tex is honored to name him the 10th Annual Drywall Artist of the Year.