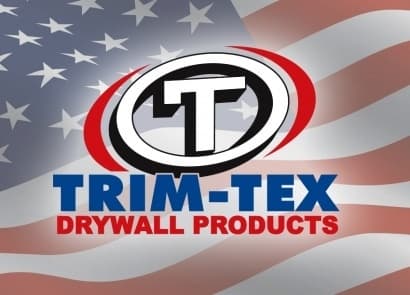 The industrial heritage of the United States is important to this country and to the Trim-Tex family. In the 1800s, the industrial revolution forever changed the American way of life. However, as we all know, US manufacturing has changed again in the last few decades with more companies relocating their manufacturing overseas. Unlike those companies, Trim-Tex will always keep its manufacturing in the United States because it is personally important to Trim-Tex CEO Joe Koenig Jr.
Joe's passion for US manufacturing stems from his family's history and the important role America played in their lives. Joe's father, Joseph Koenig Sr., the founder of Trim-Tex was born in Yugoslavia in 1934. After World War II, Joe Sr.'s family faced many hardships and tragedies when the German residents were driven from their homes and forced into concentration camps.

Determined to persevere and build a better life for his family, the Koenig survivors and 33 others planned and successfully escaped from the concentration camp where they had been held for more than a year and a half. After 32 days of travel by foot, in the safety of darkness, they eventually reached the freedom and safety of a displaced persons camp in Linz, Austria.

The Koenig family began their new life in America in 1952 when they arrived in New York. At the young age of 18, Joe Sr. and his family relocated to Chicago where he finally felt at home in the welcoming atmosphere of his new neighborhood. Aside from attending night school to learn English, he gave himself an additional goal of learning two new words every single day. Joe Sr. embarked on his first business venture in 1954 with a company called King's Awnings where he purchased his first plastic extruder.

With the entrepreneurial knowledge that he gained, Joe Sr. successfully manufactured vinyl siding in 1962 with his new company Vinyl-Tex. Over the years the company flourished, expanding to ten extrusion lines. Although Joe Sr. received national recognition for his ingenuity and success in the siding industry, his entrepreneurial mindset led him onto his next invention, the vinyl J bead for the drywall industry in 1968.

The introduction of vinyl J bead and other drywall trims revolutionized an industry that solely relied on metal. With his new-found success in a growing industry, Joe Sr. founded Trim-Tex in 1969. Trim-Tex has expanded since its humble beginnings from a 1,500 square foot building in Chicago to a 230,000 sq. ft. facility in Lincolnwood, Illinois.

Joe Koenig Jr. has continued his father's traditions and values as a proud U.S. manufacturer, building a company where everyone takes pride in what they do. Joe is not only passionate about work, but passionate about life. Whether he is racing a car or racing around the plant, he never stops inspiring those he comes in contact with. His passion and inspiration have created a workplace where an amazing 20% of the employees have been with the company over 20 years and 70% have more than 10 years of service. Trim-Tex is proud to offer a complete line of quality drywall products exclusively made in America and will continue to keep jobs in the US and advance this great country.