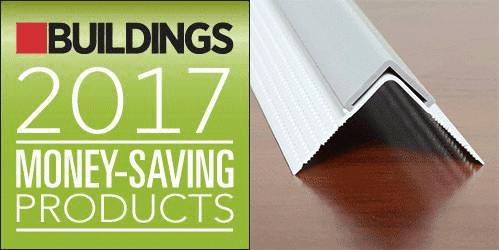 Trim-Tex is proud to announce the 2017 Money Saving Product award from BUILDINGS for Trim-Tex Bumper Corner Bead.

Trim-Tex corner protectors are comprised of sturdy rigid vinyl that withstands the repeated wear and tear that corner walls face in busy buildings. The Bumper Corner Bead is imbedded into the wall and absorbs impact rather than crushing upon impact, saving time and money on building maintenance costs to repair interiors. Also includes the Bumper Guard to blend into corners seamlessly. Cut easily into precise lengths, which eliminates the problem of poor-fitting baseboards due to bulky corner protectors.

See all the 2017 Money Saving Products.