Tom Sass won the first ever Trim Tex Drywall Artist of the Year Award. 10 years later, he's still finding new and creative ways to work with drywall.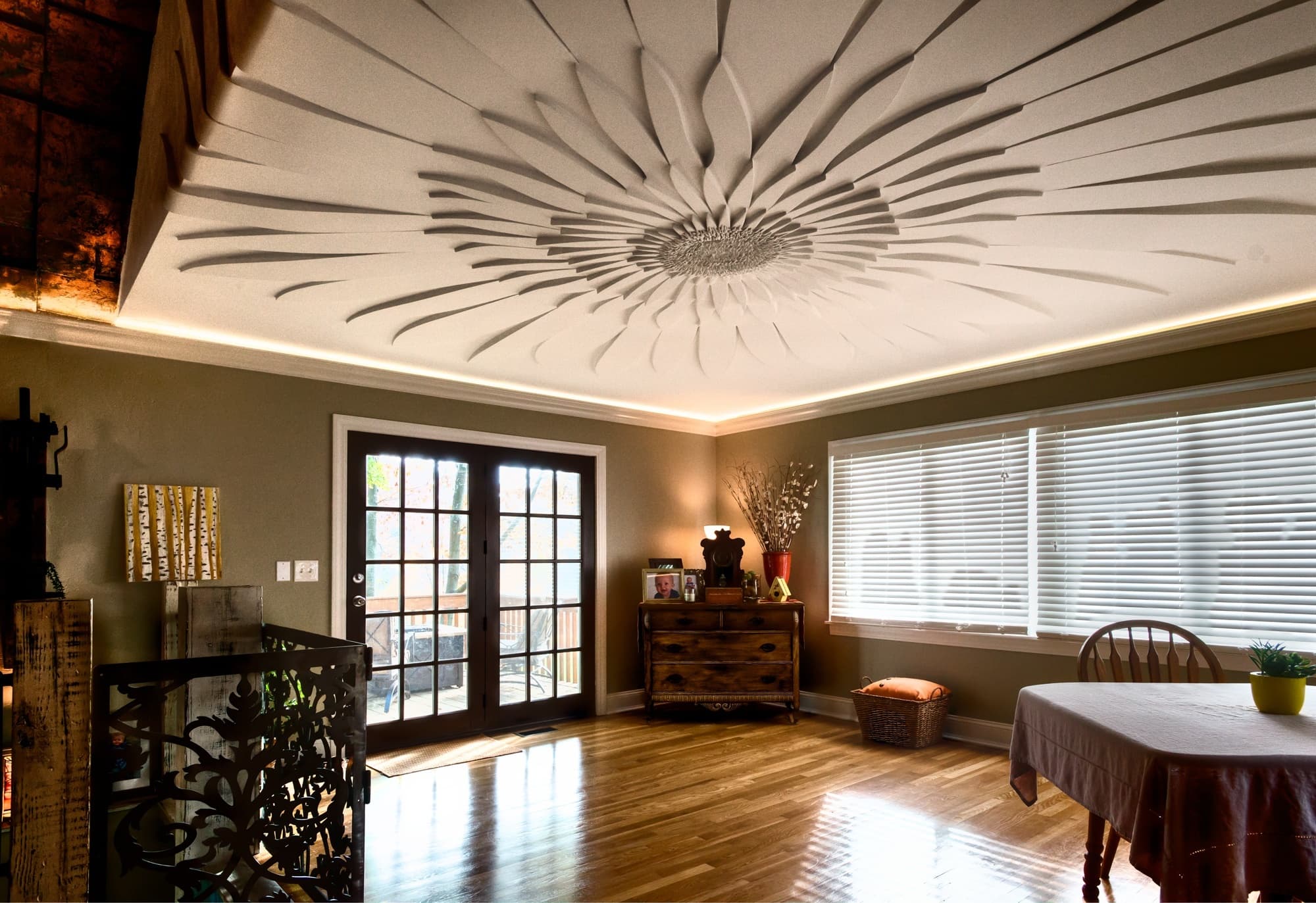 Sass, now 42, works as Interior Manager, where he makes sure quality is at the forefront of each and every project. "If you focus on the quality, the quality will come," Sass says. He knows what quality looks like: he's spent most of his life working in drywall, and currently oversees everything from the framing to the paint on interiors, always with a focus on quality.

Sass is based out of his home state of Michigan, where he used to work for his father's business, Sass Drywall. While his father Roger has since passed away, he speaks fondly of memories helping with simple hammer-and-nail tasks at just 5 years old.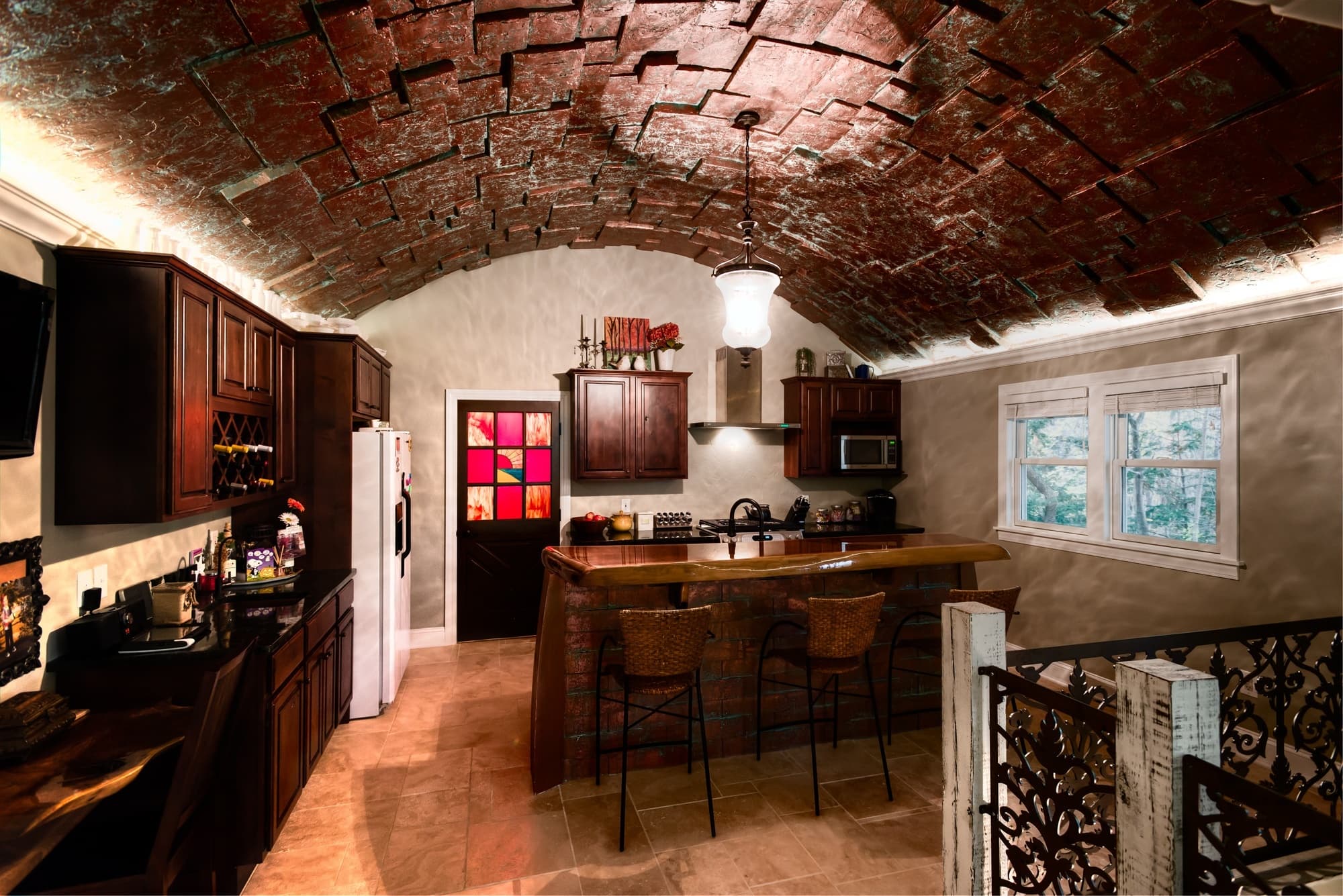 Sass loves his new role at Elzinga & Volkers: in his previous role as a contractor, he worked for himself, but now he gets to guide a team to grow and develop professionally. "It's fun to watch other guys grow and get better," says Sass. "I worked for myself for years and only depended on me; now I depend on a team." While it's the biggest challenge, Sass says, it's also the most exciting. Sass manages projects with up to 22 team members, and is thriving on the change from residential to commercial work.

Quality is a word Sass uses often, but not lightly, when he talks about his work. It's how he approaches every job, and why he chooses Trim-Tex products over and over again. He likes that product offerings are constantly being improved, and the flexibility and ingenuity their unique designs offer him when he works with drywall. "Design and customer service like that in the construction world is almost unheard of," Sass says. He loves that anyone at Trim-Tex can answer any question he has.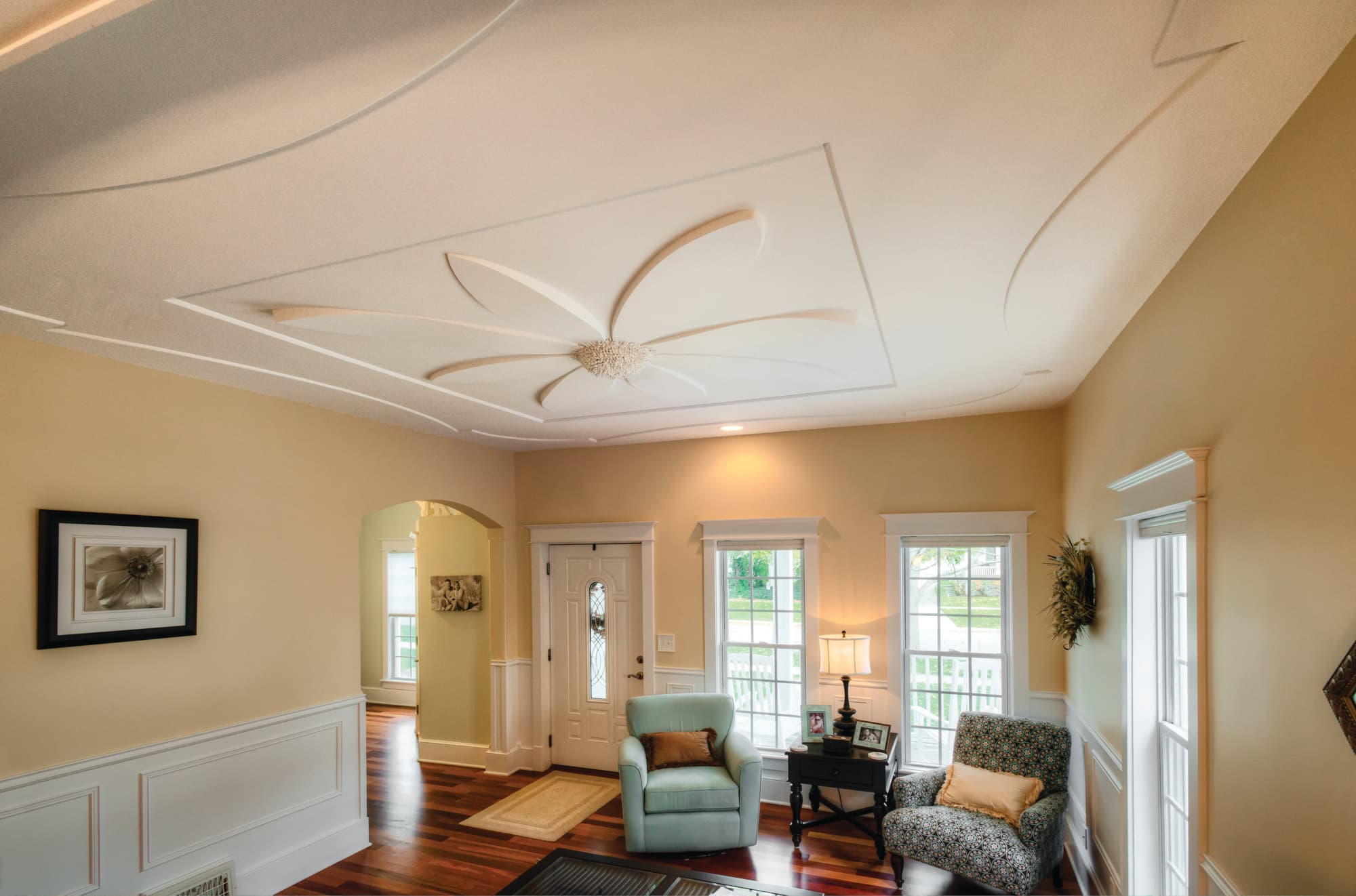 And Sass is full of questions. His designs, ingenuity, and creativity were at the center of the inspiration for the Drywall Artist of the Year award, now in its tenth year. He sees his creativity with drywall as a way to set himself apart from the competition. That, and his consistent ability to deliver on his promise of quality.

"Don't just do a job," Sass says. "Do it right."

Click here for more Drywall Art from Tom Sass