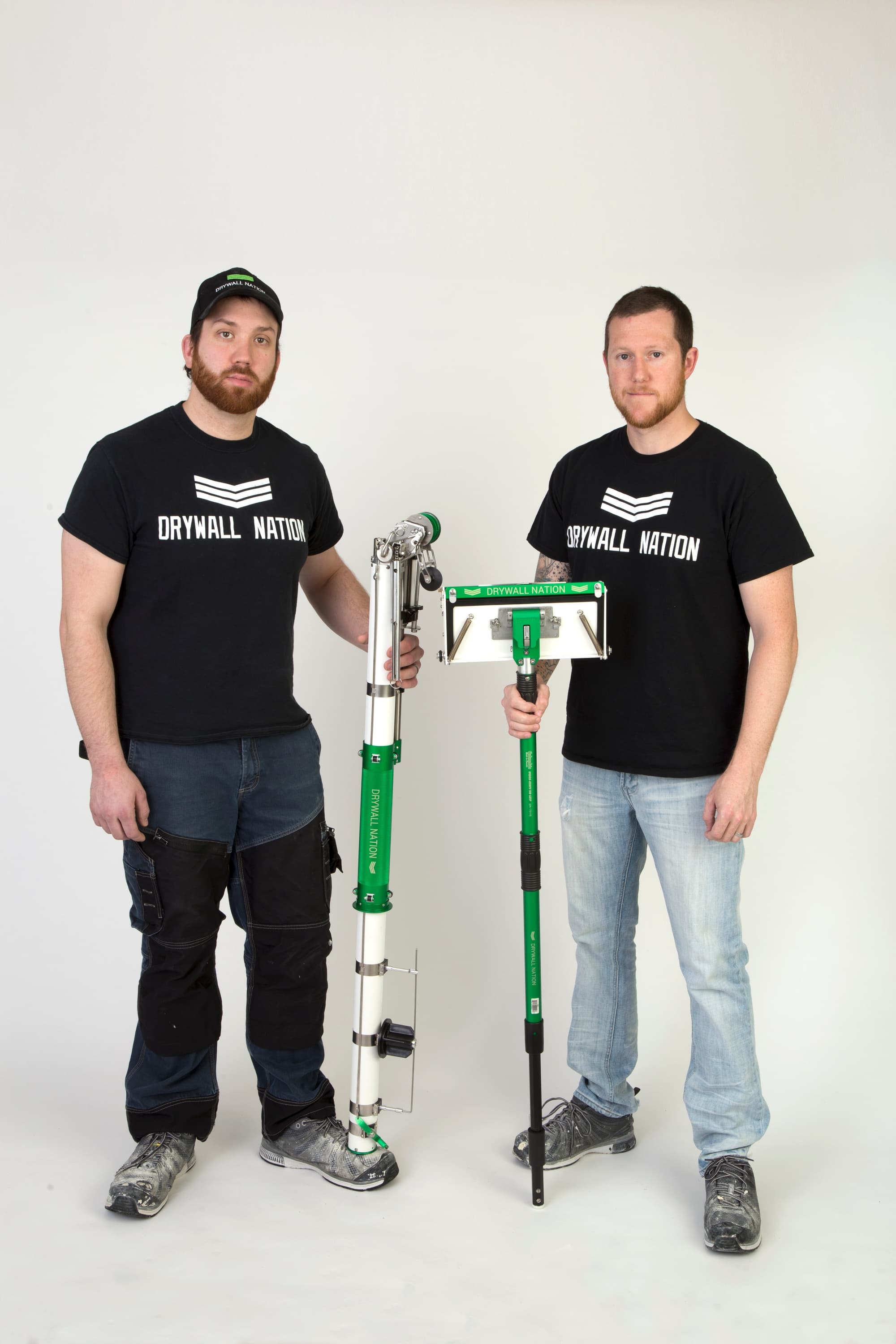 meet the contractor: Drywall nation
As everyone in the industry knows, there are a lot of different ways to get the job done. The purpose of the Meet the Contractor series is to highlight successful drywall companies (and individuals) and share their stories about what sets them apart from the competition.
Contractor: Drywall Nation
Owners: Brian Kitchin and Nick Aitchison

Location: Sudbury, Ontario
Crew size: Six
Type of Jobs: 99% residential work with a focus on high-end custom homes.
what sets drywall nation apart from their competition?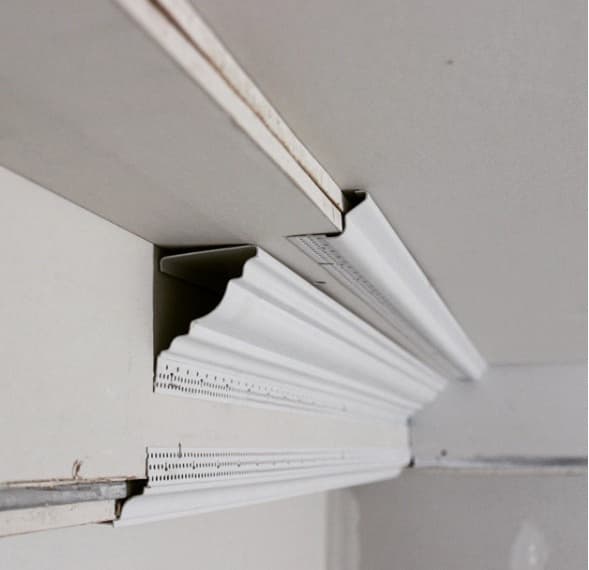 Drywall Nation has made themselves into a successful business by focusing on the details. "We offer more than most drywallers and typically we get it done faster," Brian Kitchin said. Drywall Nation also doesn't shy away from the unique details. They create dome ceilings, coffered ceilings, Trim-Tex EZ-Tray ceilings, crown molding, niches, and a variety of other detail work. "We offer as much as we possibly can, not just so we can make more money, but so we can have less jobs and stay at those jobs longer," Kitchin said.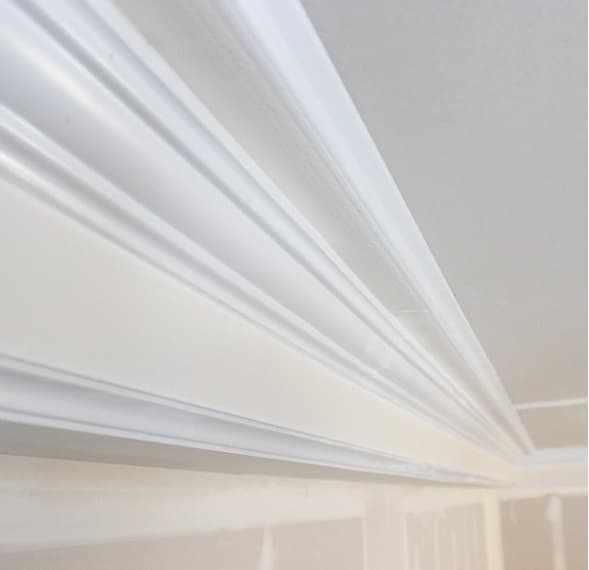 Drywall Nation has found that many general contractors and private clients are not educated about the variety of different options available. That's when it becomes essential to educate the consumer. Kitchin commented that they often show clients the Trim-Tex 11 Ways Display or a catalog to help them see all the possibilities. Once the client is aware of the different finishing options, it becomes easy to upsell. "Something as simple as corner bead can drastically alter the look of a house," Kitchin said. By offering more than the competition, not only can Drywall Nation upsell the job, they can also help the client get involved.

drywall art
Drywall art is another aspect of the Drywall Nation that sets them apart from competition. Since there are endless customizations possible when layering different beads, it keeps the work interesting and varied. Kitchin mentioned that drywall art feels more like quality craftsmanship because it is an art that takes time. The crew on Drywall Nation also enjoy creating drywall art because it's an opportunity to hone their skills and allows them to slow down and take time to create the art.
The Drywall Nation team is constantly trying out new tools and methods to help them work smarter and faster.
The Drywall Nation team is constantly trying out new tools and methods to help them work smarter and faster.
advancing the industry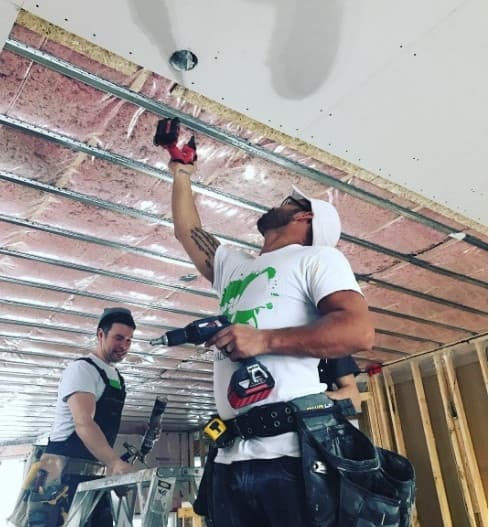 Drywall Nation focuses on efficiently providing high-quality workmanship. In order to be both efficient and high-quality, they've had to rethink some of the traditional methods. For example, Drywall Nation doesn't stagger their butt joints, but instead uses Buttboard. By using this method, Drywall Nation saves on finishing time. "Buttboard is one of the best innovations in drywall," Kitchin said. It's Drywall Nation's belief that the future of drywall is successfully adapting to modern day techniques. Kitchin is all about using products that make the job easier. In the end, a new product or a new way of doing things can save both time and money on material, which is a win win for everyone.

See more of Drywall Nation's work by following them on Instagram @DrywallNation