Last year, when we were defining the core values Trim-Tex would hang its hat on, the first and arguably most crucial principle soon emerged: to have a "Learning Culture" — that is, we encourage everyone in our company to open themselves up to new ways of thinking. No one is above learning something new at Trim-Tex. We believe the people getting their hands dirty every day are often the most qualified to educate the rest of the company. We believe a learning culture is a culture of empowerment.
An Exchange of Information
As part of championing this learning culture across the board at Trim-Tex, our management team and their supervisors recently attended a training program on leadership success. Workshop topics — such as effective communication with others throughout the workplace, and conflict resolution — were determined through a "lean manufacturing" assessment survey, presented by the Illinois Manufacturing Excellence Center.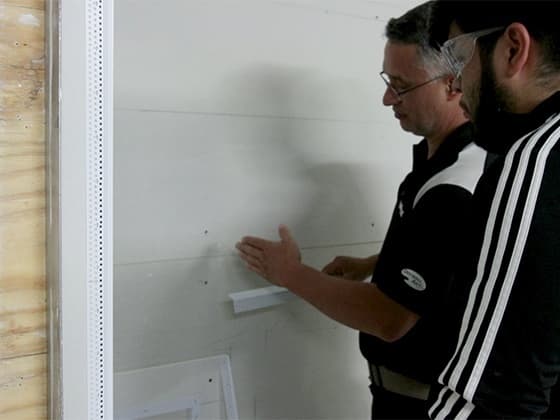 Weighing in on the learning experience of the leadership success training program, Production Supervisor Tom Stawychny sees a more conscious effort to teach others and share knowledge on the part of management in Production.
"I see more exchange of information taking place between co-workers, as well as with supervisors and trainers," he observed. "Also, when someone has a suggestion about how to improve a process or situation, and then a few days later it becomes a reality, the employees see they're being taken seriously and embrace the changes taking place. It's good, and they get it."
A Learning Culture Encourages Leadership
Another shift Stawychny has noticed involves interest in becoming a trainer. "Since the changes inside the company have taken place, several employees have shown interest in a possible leadership role. This confirms to me they're gaining more confidence in what's going on here at Trim-Tex and they see a greater opportunity for their own personal growth."
Another participant, Sample Room Manager Arturo Carrillo, said, "We learned a lot of new things [in the presentation] about leadership and the importance of focusing on people and their needs. Since then, I realize I am motivated by other people's improvements, which inspires me to be my best self and a friend to my work colleagues."
Carrillo further explained that, in the past, some felt like their work wasn't being appreciated. This has changed, he said. "I now understand every one of us has different talents, and I'm aware of seeing how each person has their own strengths. We now have a chance to learn and grow together."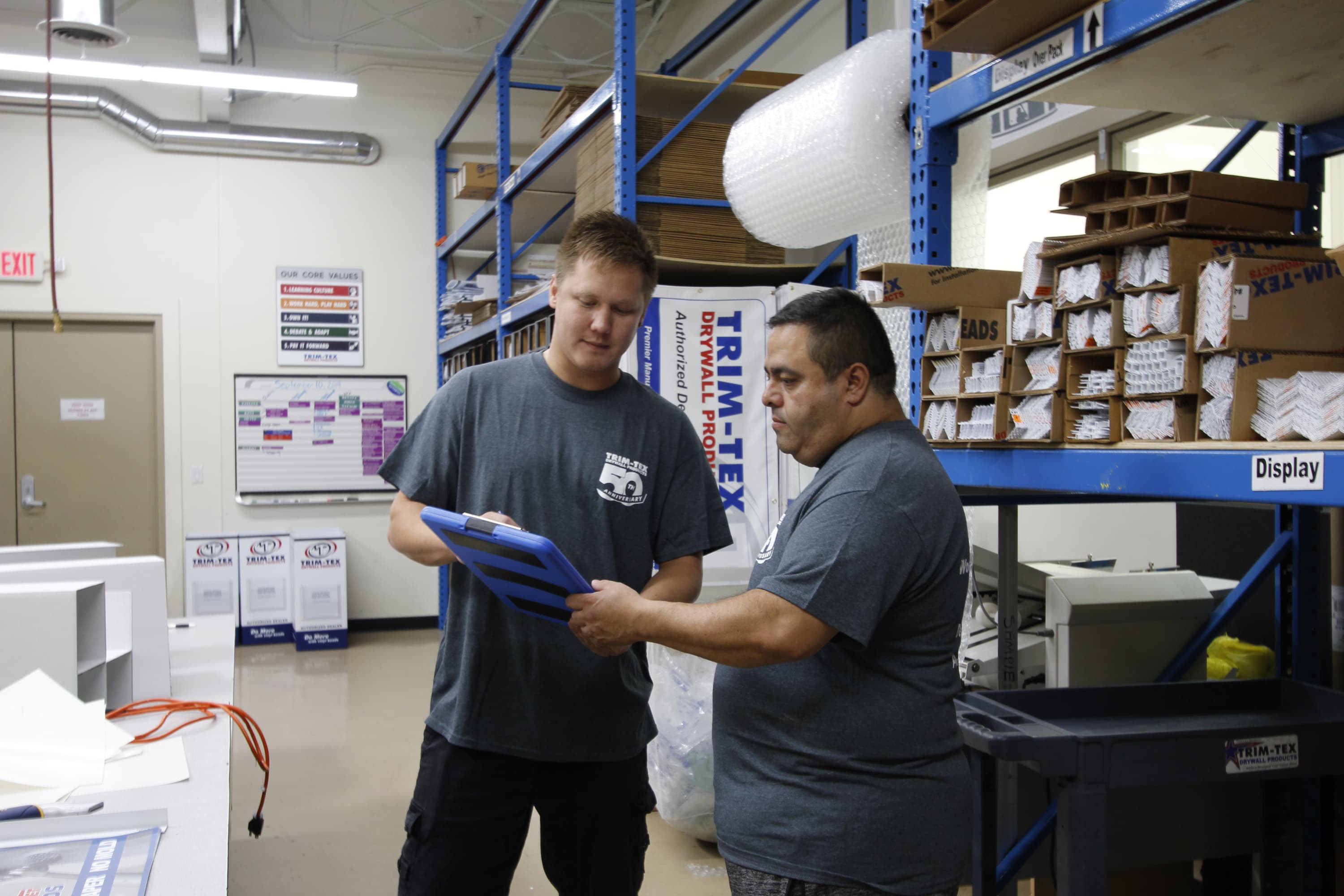 Some of the takeaways of this four-hour program have already been realized within the company. For example, Operations Manager George Sobota has noticed that participants seem to "have a better understanding of the needs of others and have demonstrated an ability to 'put themselves into their shoes' when supervising staff." In fact, development of these soft skills by front line team members "showed me a real desire to learn and adapt, part of the core values at Trim-Tex." Sobota goes on to suggest that he's seen a sense of ownership in embracing training of this nature and utilizing it in interactions throughout the company, beyond these supervisors' immediate department.
Our learning culture affects every part of what Trim-Tex stands for as a company. Learn more about who we are here.