2020 is already shaping up to be a huge year for Trim-Tex, with a whole line of hot new products coming down the pike. And we're using the word "hot" literally: Get ready for the first-ever family of fire rated drywall accessories.
We have a 50-year history of top-quality vinyl drywall trim, but what makes this family different? Well, among other details, they all come equipped with an intumescent tape that expands to 30 times its size when exposed to heat, slamming the brakes on the spread of smoke and fire (as well as making these products UL listed). And that pink-colored vinyl that you'll find on our fire rated products make them easily identifiable for the inspector.
Let's take a look at what we will have shipping out of our Lincolnwood, IL, headquarters in the next few months, changing the firestopping game.
Fire Bead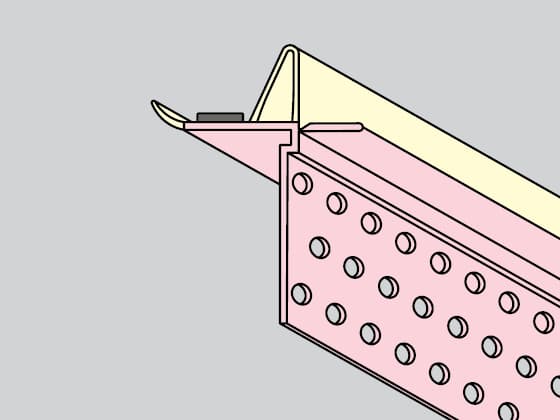 Trim-Tex's Fire Bead is our solution to getting rid of finicky fire sealant. A fire rated alternative to the Wall Mounted Deflection Bead, this vinyl drywall corner bead comes in one-hour and two-hour rated sizes. In a head-to-head match-up with fire sealant/caulk, despite a similar price point, Fire Bead comes out on top in several crucial ways:
Fire Bead will install four times faster than fire sealant, cutting way down on labor costs

Where fire sealant hardens and shrinks over time, Fire Bead stays flexible to account for building movement for its entire lifetime

That fire sealant shrinking will cause callbacks — Fire Bead will not

Fire Bead is easier and faster to inspect

Fire Bead finishes with a far cleaner look than the sealant
You'll see that intumescent tape along the inside leg of Fire Bead's profile, and the bead is perfect for solid concrete decks, walls and floors.
Fire Rated 093V Expansion Joint
Much like the regular 093V Expansion, this vinyl product protects walls and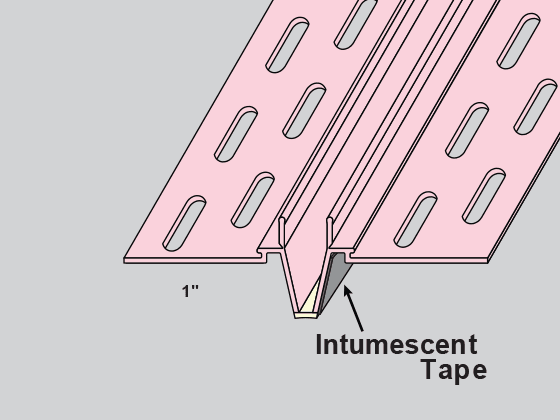 ceilings from the stresses of expansion and contraction — but, with the addition of a single strip of intumescent tape on the back side of its control joint, this new fire rated version also comes complete with firestopping capabilities, without the need for more fire backing. The Fire Rated 093V Expansion Joint is a huge time and material saver over what contractors would normally need to make an expansion joint fire rated. Like our normal 093V joint, it features three-eighths of an inch in movement, as well as tear-away strips to keep the middle "V" shape clean.
Fire Gasket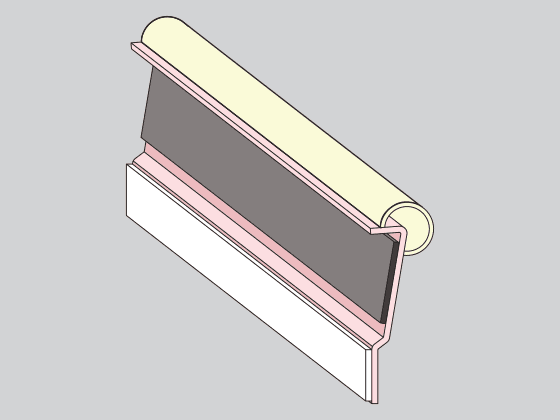 Where Fire Bead is a specialty bead for concrete, Fire Gasket is a more universal product, able to be used on all kinds of wall joints, concrete, fluted decks, standard walls and more. In particular, contractors and architects working with fluted decks are going to find Fire Gasket (available in two sizes, for one inch of overall movement and one-and-a-half inches) incredibly useful. We're so excited for folks to get their hands on these hot new products and see just how easy and fail-safe they are to install. Here are just a few of the highlights:
Like Fire Bead, Fire Gasket installs four times faster than fire sealant

Its simple, user-friendly installation process works whether you want to attach it before you install the track to the deck or after

With an STC rating of 51, Fire Gasket is a standout for both soundproofing and movement

Doesn't shrink, so you won't get callbacks

The day it's installed is the day you can have it inspected
Anyone can install Fire Gasket with little trouble and protect from both fire and sound, all while saving you time and money. Simply put, Fire Gasket is a no-brainer.
Hotrod XL
Hotrod XL is a fire rated wall mount deflection bead that pairs Trim-Tex's classic vinyl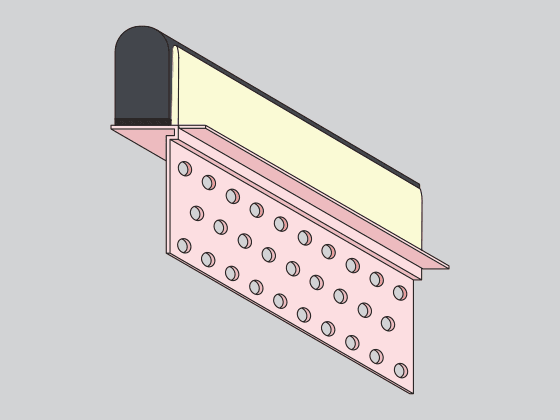 Flat Deflection drywall corner bead with compressible firestopping foam, cutting your application down to a single step. You can use this product on both concrete assemblies and fluted decks, and if you want, you can even pre-install it to the drywall before putting the drywall on the framing. Like our other fire rated drywall accessories, you can throw away your fire sealant for this dynamic bead, since it provides three times more movement than the caulk in addition to its faster installation. It won't harden or shrink the way fire sealant will, either. Combine all that with its great STC rating and proven effectiveness on RC Channel walls, Hotrod XL packs a punch — why would anyone still use sealant?
Bonus Hot New Products: Sound Gasket
In addition to all these firestopping innovations, in the coming months, we'll also be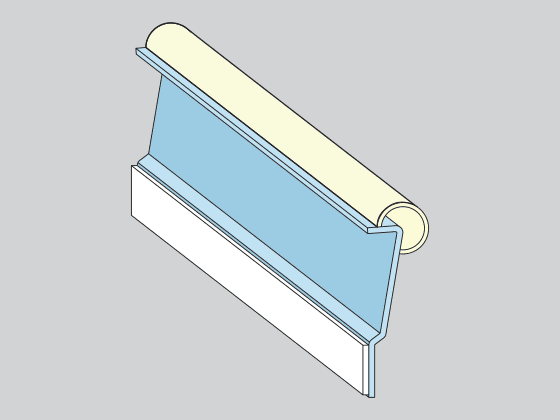 rolling out our Sound Gasket for all your soundproofing needs. It installs to concrete assemblies quickly and easily, and it gives you the same STC rating as acoustic sealant without shrinking or hardening over the years. With no waste and no callbacks, for contractors and architects fed up with the way sealant installs and ages, you'll start using Sound Gasket for soundproofing and never look back.
This year will be a very exciting time to follow Trim-Tex as all these hot new products hit the market. If you want to stay ahead of the curve, stay tuned to this space in the near future to find out when we roll out these products and many more.