At Trim-Tex, we strive to help turn tradesmen into craftsmen in the world of finishing. We have flourishing relationships with the best and brightest minds in the industry — but for those who are just starting out in the trades, or need a leg up understanding how this whole business works, we want to be there for them and, perhaps, inspire them. For that, there's Drywall 101. This time around, we'll take a look at protecting drywall corners.
You see it all the time: A beautiful, cleanly finished room that, through everyday wear-and-tear, has gradually seen its share of bumps and breaks along the corners. If you haven't seen that happen, well, maybe you haven't had kids yet.
A bump or crack in your drywall corner bead at home is a time-consuming affair; for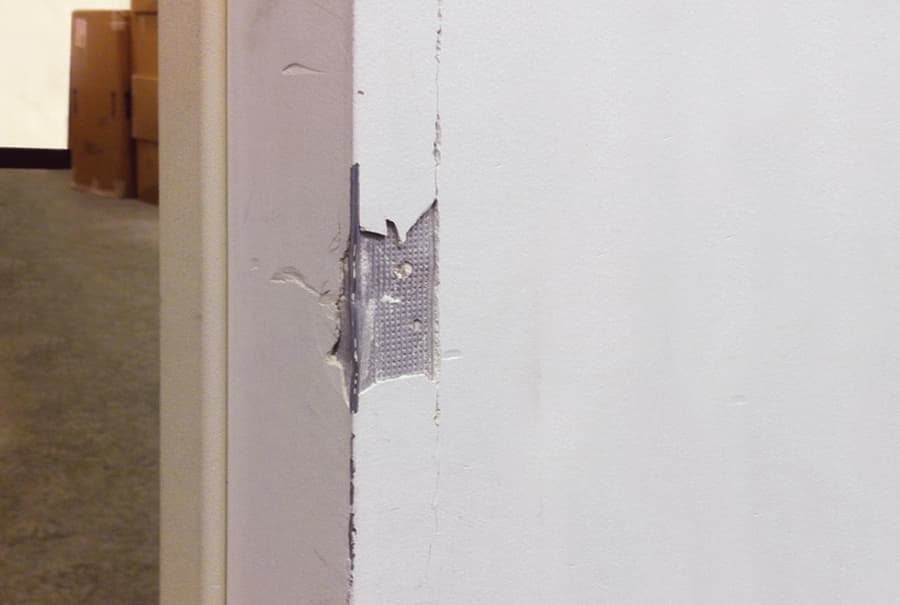 contractors, it's a common, dreaded callback that's going to add labor and material costs to your bottom line, plus extra days on your workload. A quick Google search for how to repair a drywall corner will turn up all sorts of results, many of which will feature guys taking hacksaws, hammers and nails to their corners just to fix a dent or two. But we're here to tell you that you probably won't have to go anywhere close to the lengths these folks go to in your own work. That is, as long as you take the first, critical step toward protecting drywall corners that they did not: Don't use these metal corner beads in the first place!
Protecting Drywall Corners: Vinyl vs. Metal
Metal corner beads and paper faced metal corner beads are often seen as the standards for the finishing industry. Time and time again, however (somewhere close to, let's say, the past 51 years), we have shown how much stronger vinyl can be to form sturdy, resilient corner beads.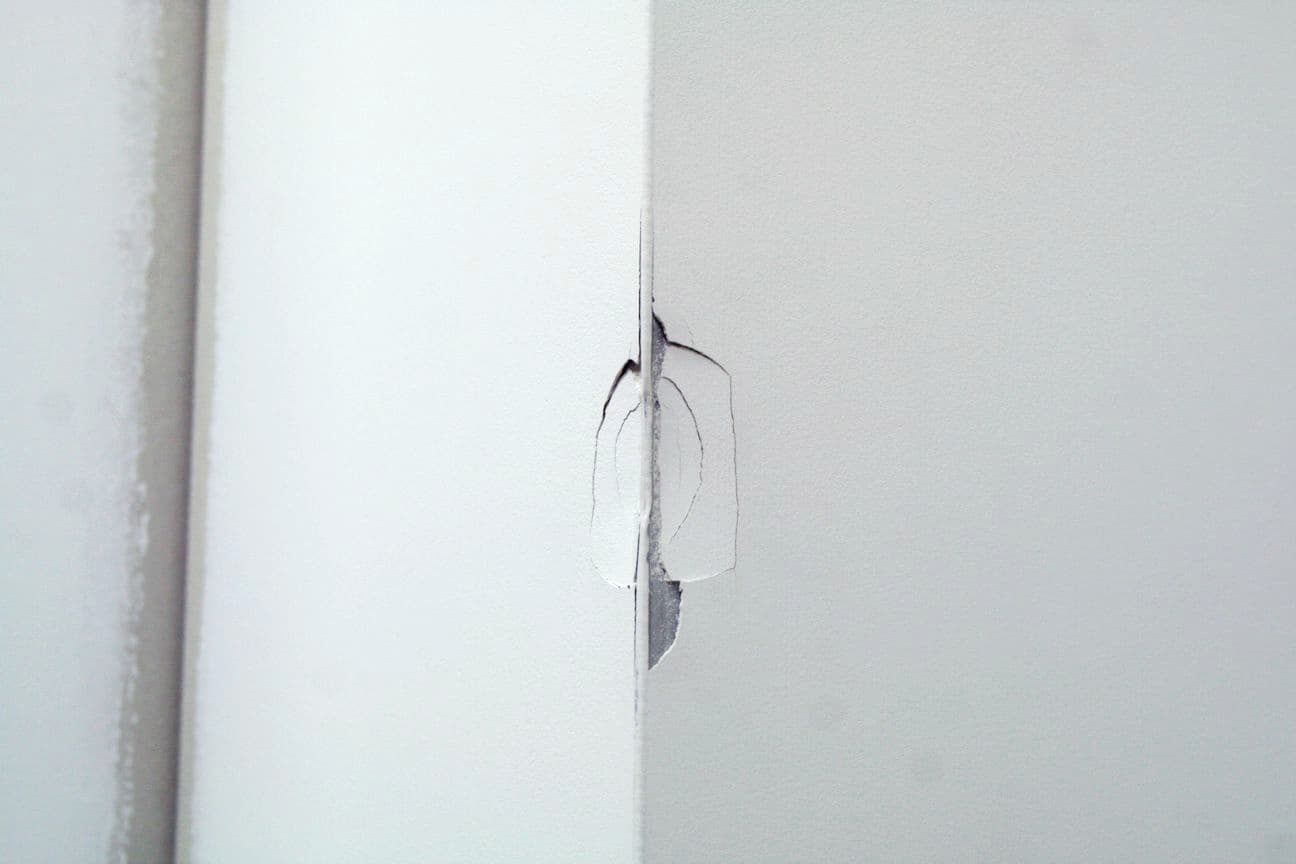 Damage to your average metal corner bead (like you can see in these photos) can happen relatively easily — metal corners can bend and dent, and paper faced metal can also delaminate or blister. Best case scenario, you will need to gently hammer the bead back into something like a straight line before re-mudding it. Worst case scenario, you will need to physically cut out the damaged section and replace it (risking a weird lump or two), or sub in an entirely new bead.
Good contractors have been doing these repairs for ages — they're used to it, and they're proficient at it. And that's great! But they typically don't have to do any of it if they protect their corners with vinyl.
Something like Trim-Tex's vinyl Mud Set Beads, for instance, will take a whole lot of punishment before they even begin to show damage the way metal beads will. We're not claiming they can't be damaged — but you'd need a pretty mean left hook. Just check out Matt Risinger from The Build Show trying to put a dent in a Jumbo Mud Set Bead-protected corner:
As Matt shows, if you were to do some damage to these vinyl beads, most of the time, it will just take a little bit of mud re-applied to its sides to get it back in fighting form.
If you're a finisher, no matter how careful your clients are, eventually those corners you've worked so hard to perfect at the jobsite are going to get knocked around. It could even happen while you're still working on them. As we've discussed here, protecting drywall corners from needing a ton of repairs can often be as simple as selecting the right, resilient corner beads — lucky for you, we have over 200 products to choose from. You can start simple, by thumbing through our catalog, and you can dig deeper into how to prevent drywall cracks here.