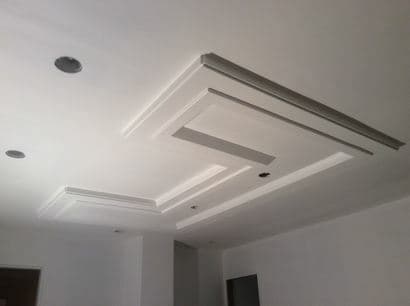 Most people dream of waking up every day and loving their job—for some it's not a dream—it's their reality. Frank "Mudslinger" Kobetich, a drywall artist from Ontario, is one of the lucky ones who experiences great joy in his work as a drywall artist.

Kobetich began his drywall career more than 25 years ago doing standard taping jobs. However, that all changed after he attended a Trim-Tex Factory Trained Bead Technician course at the manufacturer's Lincolnwood, Ill. facility. "Attending the class was the best decision for me at the time," says Kobetich. "I was starting to get real bored of standard taping jobs."

During the two-day course, attendees learned a variety of skills, including basic bead installation, how to create drywall art and tool usage. Kobetich left the course with new skills and a new direction for his career as a drywall artist.
read on:
Visit Walls and Ceilings: Creating Drywall Art to find out more about Kobetich's drywall art.