Finishing commercial office spaces can be looked at two ways: 1. They are quick, easy to finish jobs –or– 2. They are a blank canvas for creative drywall additions that take more time, but make more money. As you might expect, we are going to discuss option number two.

In this installment of the commercial remodeling series, we will take a look at the Trim-Tex conference room. The goal for this room was to create unique design elements that tied into the music memorabilia on display in the room, but the space still needed to function as a traditional conference room.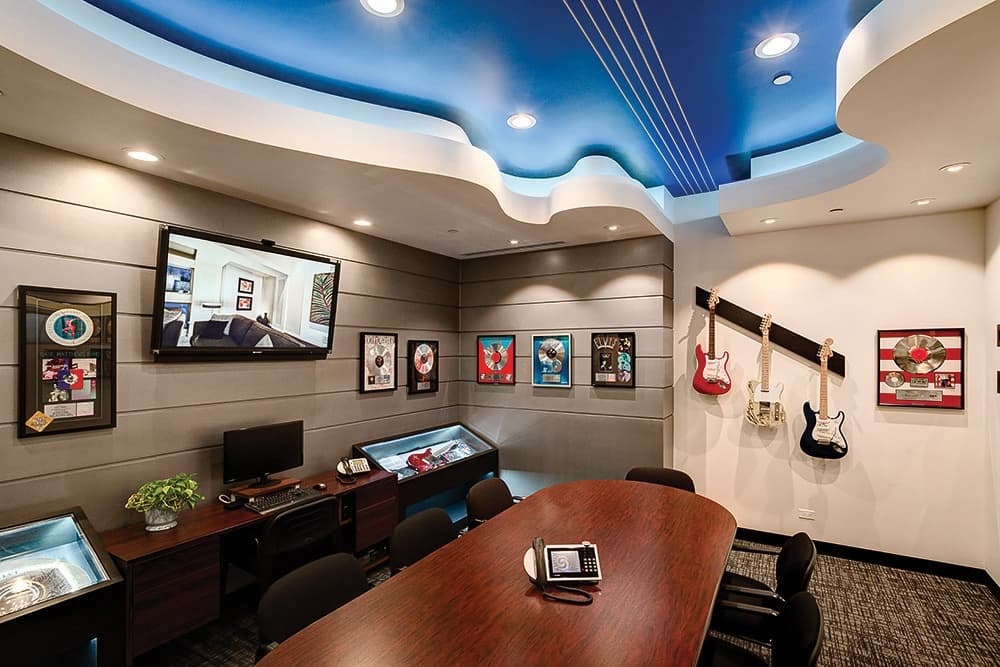 The primary design element in the room is a massive guitar on the ceiling. The guitar perfectly accents the music memorabilia, but does not take away from the functionality of the room. Continue reading to find out how Trim-Tex created the guitar and added other accents to the room.
creating the guitar
A template was cut out for the guitar and Flex-C Trac was built to match the template. Then, Flex-C Trac was installed on the ceiling.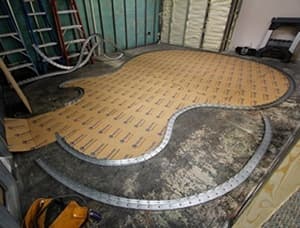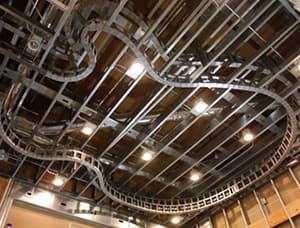 Next, the room was drywalled and finished with corner bead. Trim-Tex Archway Rigid Jumbo Low Profile Bead was used around the guitar curves. Since archway bead is pre-notched and made from vinyl, it can form around curved edges without the need to continually snip the bead like metal. Plus, the mud bump height on jumbo bead is ideal when a level 5 finish is required.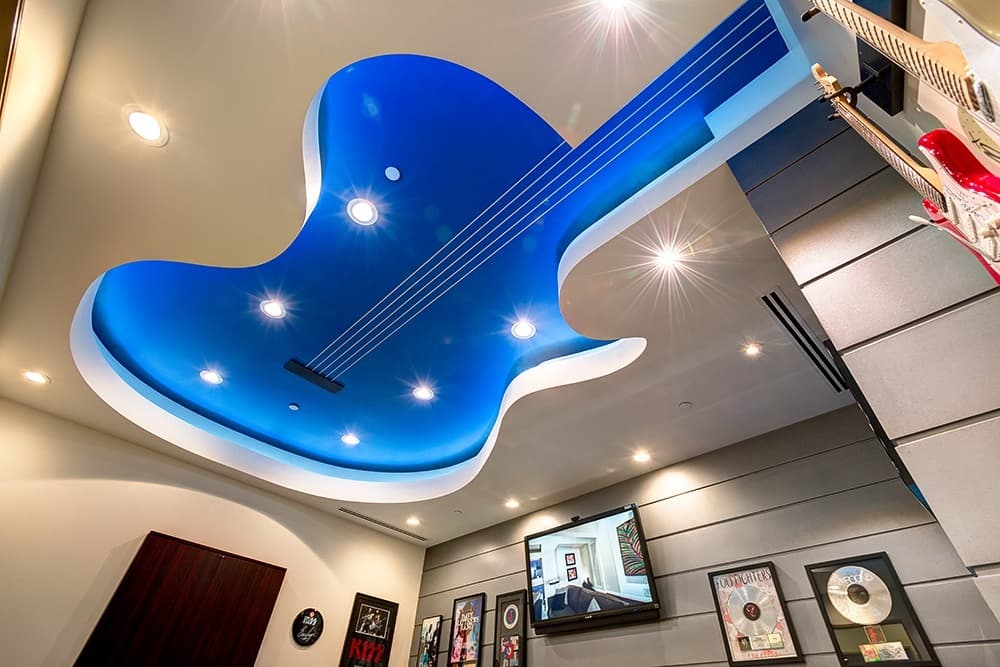 To add a realistic touch to the guitar, Architectural Reveal Beads were used to create the guitar strings. Varied lighting with a faux paint finish was also use
reveal bead
Another design component of the conference room is the Architectural Reveal Bead wall. Reveal Bead was installed on the back walls in the conference room to mimic a musical staff and add an eye-catching, but affordable design element. Trim-Tex vinyl Reveal Bead is low-cost compared to aluminum reveals, making it a cost effective design elements. The Reveal Bead mud bump ensures the bead will finish with clean straight modern lines.
product breakdown
Be on the lookout for the next installment in the Commercial Remodeling series where we discuss how little design upgrades can make a big difference in the functionality of a workspace. Sign up for Trim-Tex's newsletter and follow us on Facebook to make sure you are the first to know about the release of the next article in the series.
read the rest of the commercial remodeling series
Commercial Remodeling: Four Ways to Maximize Your Remodeling Job
Commercial Remodeling: Creating a Fun and Practical Employee Cafeteria
Commercial Remodeling: Functional Office Spaces