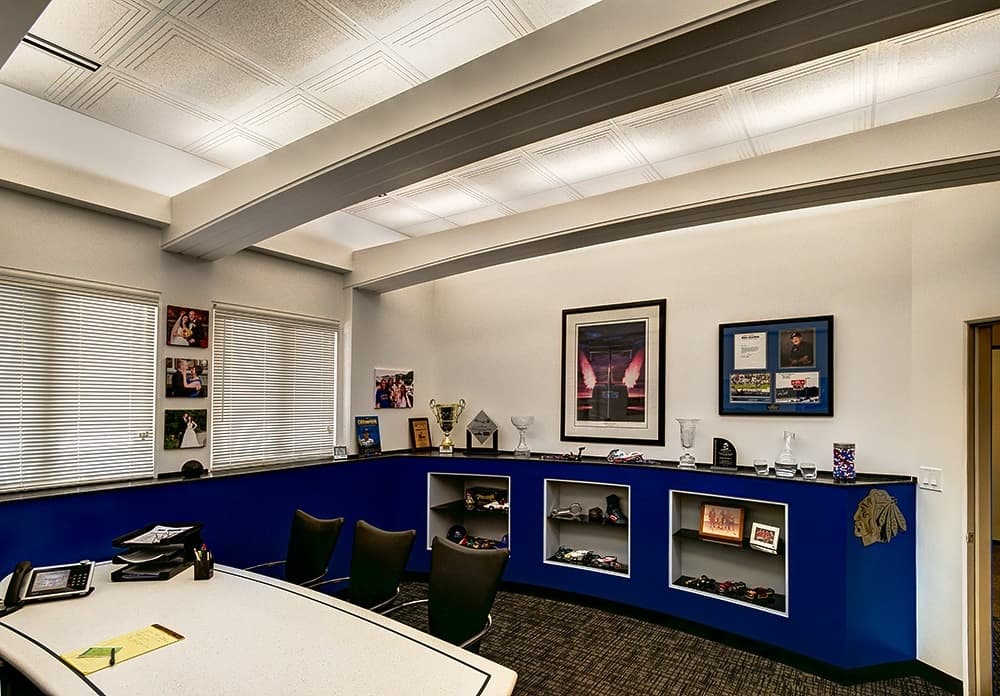 Office spaces can be boring, but they don't have to be! Instead, capitalize on the future needs of the space. Every office needs storage, and visually interesting details make the space stand out. Create practical and interesting details with drywall.

In this third installment of the Trim-Tex Commercial Remodeling series, we will discuss various drywall details that were added to an office at Trim-Tex to increase function and visual interest of the room. At the end of the article you will find a breakdown of the Trim-Tex products used in this room remodel.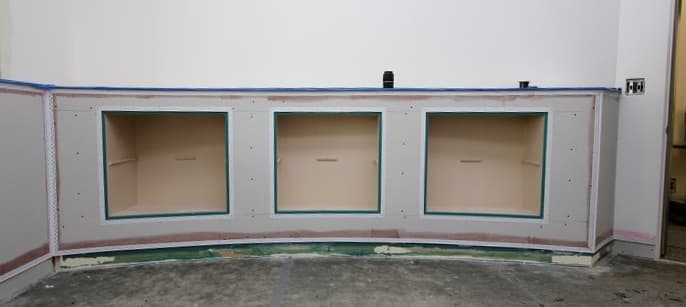 built in bookshelves or display cases
Built in bookshelves and display cases add practical storage solutions to an office. They are easy to create and can be as large or small as needed. Here, vinyl corner bead naturally flexes to fit the curved shelves. Rigid vinyl archway beads are pre-notched, allowing them to easily finish curved designs such as these display cases. In contrast, metal bead would require snipping to fit the curve and the end product would not be a nice and smooth finished edge.Trim-Tex L Bead is also applied on the inside edge of the shelves to create a finished look.

flush baseboards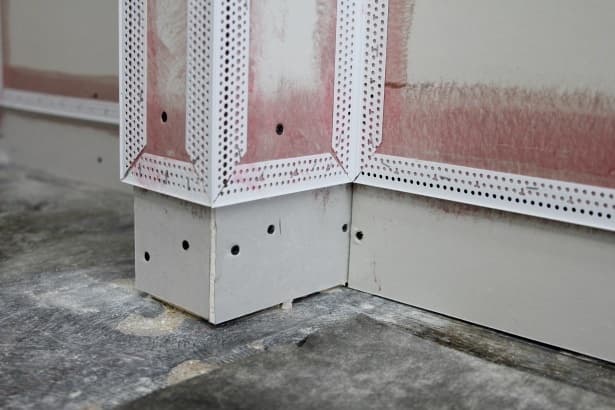 Flush baseboards create a clean, modern look in an office. In this remodel a second layer of drywall was added to create a recess. L Bead finishes the bottom edge of the drywall. The mud bump edges of the bead meet to form a sharp, clean corner. 

ceiling beams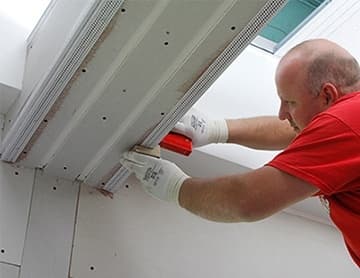 Ceiling beams add unique architectural details to an otherwise plain room. They can also be built to hide ugly building components. After the drywall is applied to the beams, install Trim-Tex vinyl beads with 847 Spray Adhesive. The adhesive is applied to the inside of the bead and the drywall corner, and then secured with ½" divergent staples for added bonding.
The beams in this office were upgraded by running two parallel Reveal Beads down the center with a stepped edge flanking either side of the beam. These details create edges that catch the light and create shadows that are visually interesting. In the alternative, Trim-Tex's new Reveal Corner Bead could be used to achieve the same look of the stepped edge.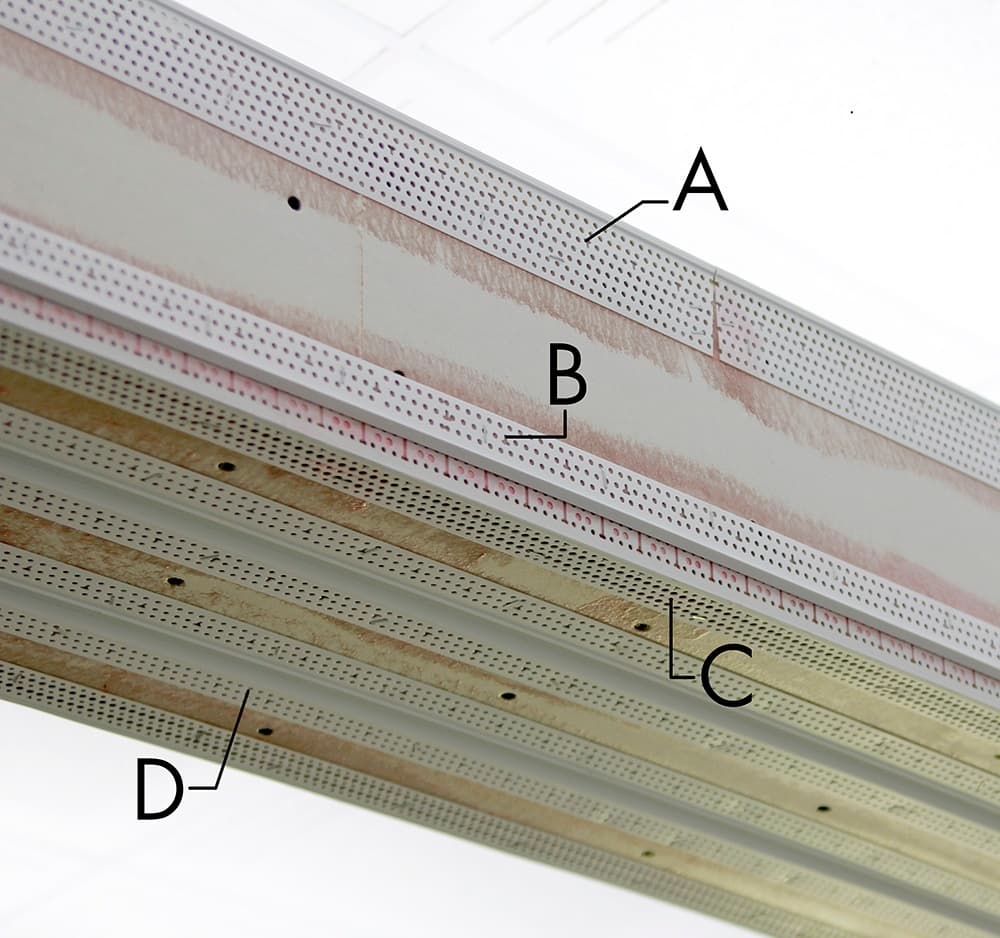 Trim-Tex corner bead can be used for a variety of purposes. Shower Bead isn't just for finishing around tub flanges! In this instance, Shower Bead was used to level out the top of the beams so they were perfectly flat. The extra long mud leg made it possible to move the bead up or down until a level edge was created.
Thanks to drywall, this completed office space is incredibly functional and visually interesting. Low-cost, big-impact upgrades set this office apart and will set your work apart from the competition. Commercial building owners would be shocked to see how simple drywall and corner bead upgrades can create such a big impact. On your next commercial job, be sure to mention the transformative (and affordable) properties of drywall.
product breakdown
Interested to see what products were used in this room remodel?
Built in cabinets:
Architectural L Bead
Rigid Low Profile Archway

Flush baseboard:
Architectural L Bead
Rigid Low Profile Corner Bead

Ceiling beams:
847 Spray Adhesive
Shower Bead
Architectural L Bead
Archway Rigid Low Profile Bead
Architectural Reveal Bead
Read the rest of the commercial remodeling series
Commercial Remodeling: Four Ways to Maximize Your Remodeling Job
Commercial Remodeling: Functional Office Spaces
Commercial Remodeling: Unexpected Flair in the Workplace