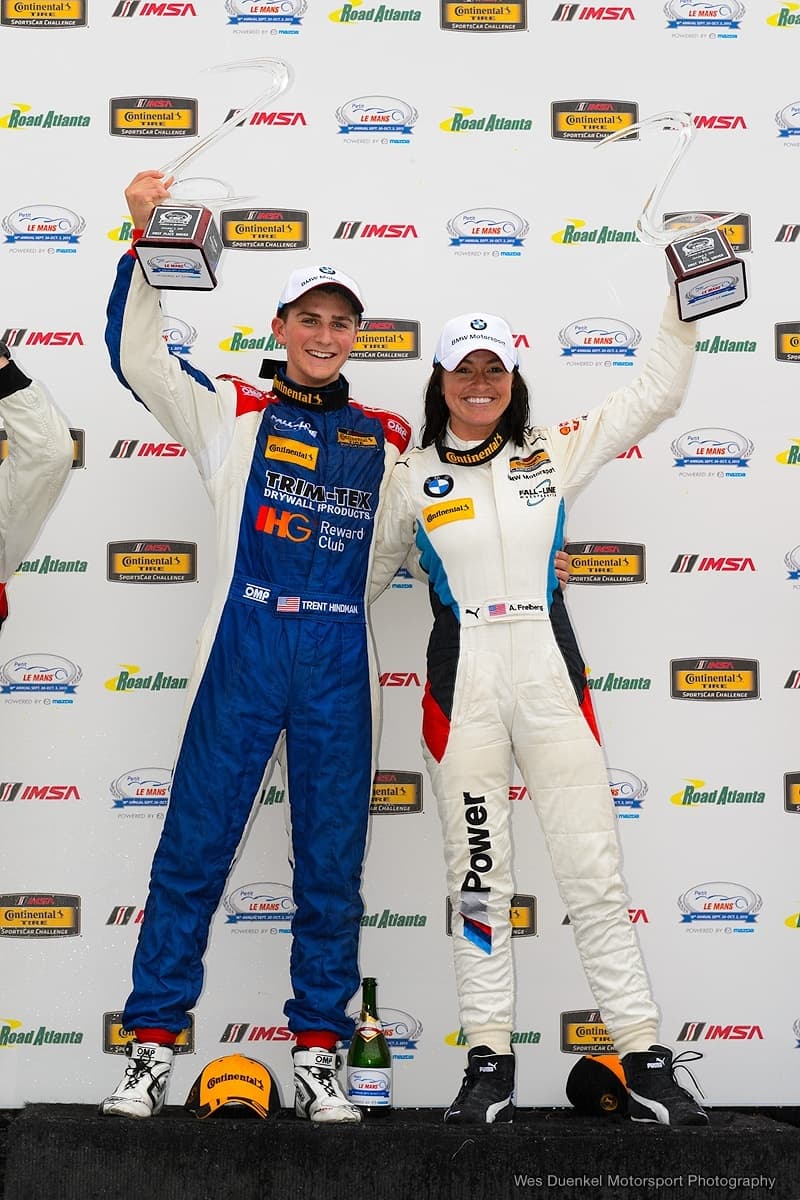 The 2015 race season ended on a high note for the Trim-Tex race team. Ashley
Freiberg and Trent Hindman took first place at Road Atlanta on October 5. The final race was difficult due to wet conditions, but the Trim-Tex car crossed the finish line 1.1 seconds ahead of 2nd place. "We had our fair share of tough luck this year but I cannot be happier and more thankful that we finished the 2015 CTSC season off by bringing home the W," Hindman said. The race team finished 8th place this year in overall standings.
Other season highlights include having two Trim-Tex cars at Road America and Circuit of The Americas. Josh Bilicki made an impressive IMSA debut at Road America. During that race, Bilicki led eight laps, a remarkable feat for a first-time IMSA racer. "I can't thank Trim-Tex enough," Bilicki said. "Without them I would not be here." Frieberg and Joe Koenig & Josh Bilicki pose with Drywall Arty before the COTA race.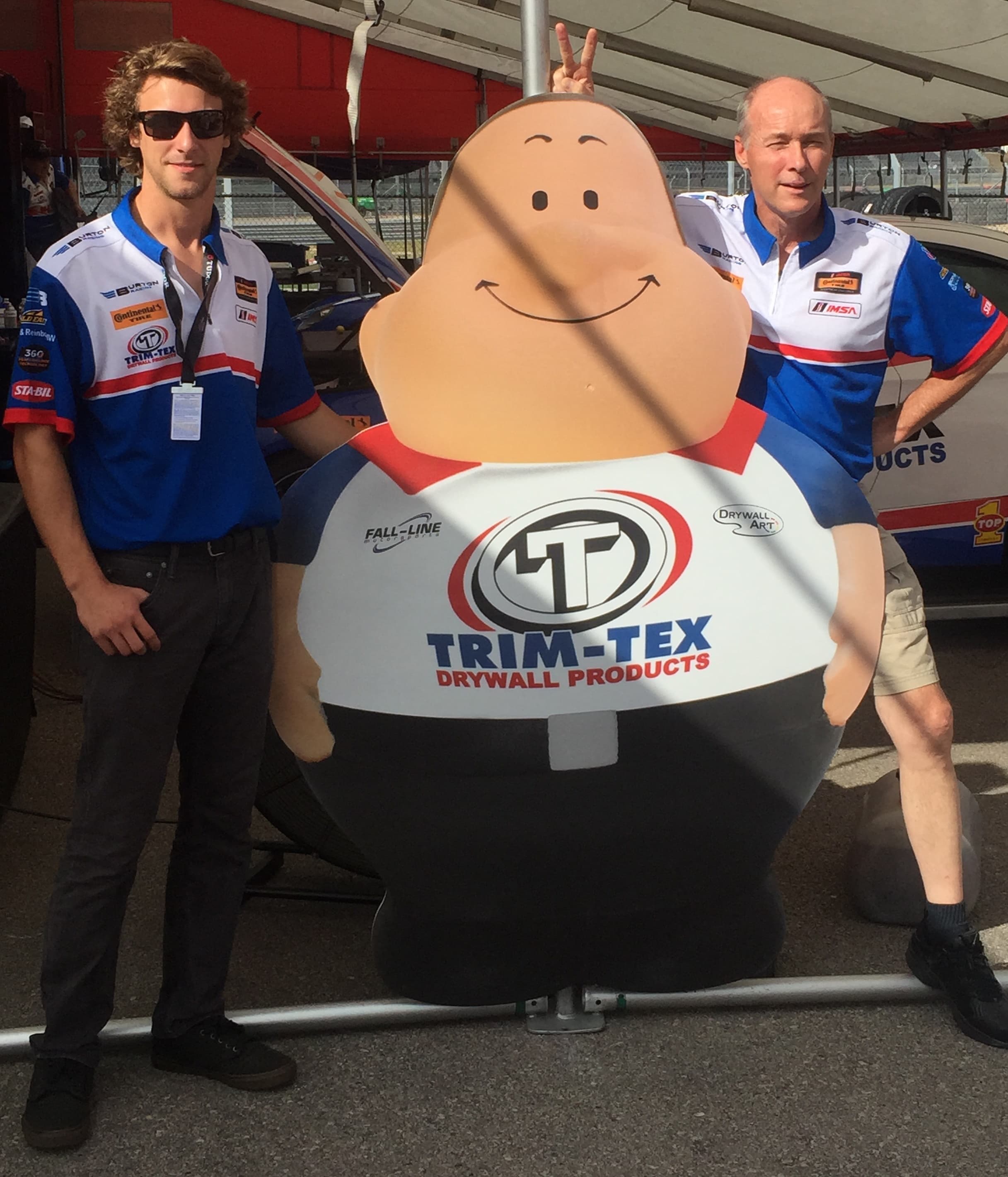 Circuit of The Americas was another big race for the Trim-Tex teams. Not only did a life-size Drywall Arty make an appearance at Circuit of The Americas, but also Trim-Tex CEO Joe Koenig got in on the racing action. After racing in extreme heat, Koenig and Bilicki finished in the 21st spot at Circuit of The Americas. Frieberg and Hindman ended the race in the 7th position.